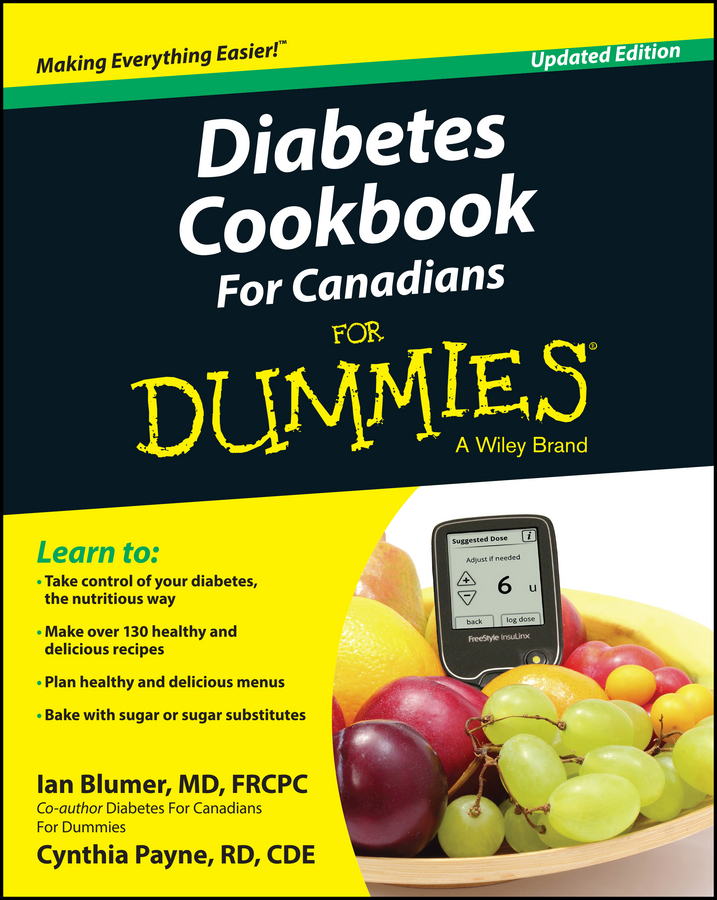 Diabetes Cookbook For Canadians For Dummies
By: Ian Blumer and Cynthia Payne Published: 03-09-2015
Delicious recipes and expert cooking tips for diabetics
Having diabetes doesn't mean having to abandon great food. Diabetes Cookbook For Canadians For Dummies, Updated Edition offers an abundance of delicious recipes that will help diabetics and prediabetics enjoy meals and manage their diabetes. Based on the most recent edition of the Clinical Practice Guidelines for Diabetes Management, this new cookbook includes over 100 additional recipes and updated coverage on the latest drugs for diabetes management and new guidelines for target blood glucose levels.
Diabetes Cookbook For Dummies offers valuable information for diabetics and anyone who cooks for diabetics. The authors offer meal planning suggestions, shopping tips, and even plot out a month of diverse and unexpected menus, including mouth-watering full-color photos of some of the delicious meals.
Learn to cook meals you love that will comply with proper diabetes management
Expand your culinary range with new interpretations of traditional dishes
Make managing your diabetes more enjoyable with exciting menu options
Learn how to make meal planning and preparation part of your daily routine
This updated cookbook, a companion to the bestselling Diabetes For Canadians For Dummies, 3rd Edition offers delicious and easy-to-prepare recipes that will help readers manage their diabetes.
Articles From

Diabetes Cookbook For Canadians For Dummies