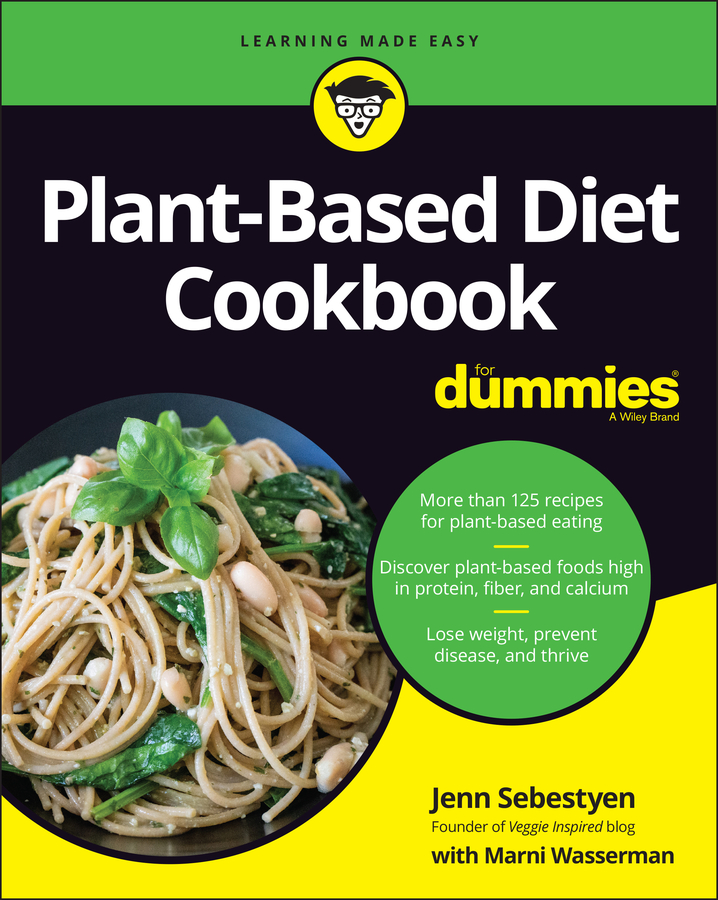 Plant-Based Diet Cookbook For Dummies
By: Jennifer Sebestyen Published: 03-29-2022
Live longer, live healthier, and feel amazing with a plant-based diet
A plant-based diet has been proved to be a healthy and balanced alternative to diets that include meat. Even more importantly, it can be absolutely delicious and fun!
In Plant-Based Diet Cookbook For Dummies you'll get all the recipes you need to guide you through a durable lifestyle change that will boost your energy, lower inflammation, encourage a healthy weight, and reduce your risk of disease. With over 100 foolproof and engaging recipes, this life-changing book will help you:
Get started from scratch with a plant-based diet that will save you money and time
Discover new recipes and grocery shopping techniques that keep your fridge stocked with healthy, delicious food
Learn how to navigate restaurants and social gatherings while maintaining your new lifestyle
So, if you've been wondering if it's time to make a change to your diet and lifestyle, why not give the plant-based diet a try?
Articles From

Plant-Based Diet Cookbook For Dummies
Plant-Based Diet
Plant-Based Diet Cookbook For Dummies Cheat Sheet
Cheat Sheet / Updated 12-21-2021
A plant-based diet is not only good for your health, the animals, and the environment, but also is versatile and delicious! If you're new to this way of eating, it can be hard to remember everything you want to remember. This Cheat Sheet helps you implement your plant-based diet and acts as your pocket-size cheerleader. This lifestyle can help you be healthy — not just for the next month, but for the rest of your life. It's that simple.
View Cheat Sheet