News Feed in Facebook is made up of all sorts of stories. Although the basic anatomy is the same, here are some of the common story types you might encounter:
Status updates
The status update post appears here. Status updates are the short little posts that your friends make about what's going on in their lives.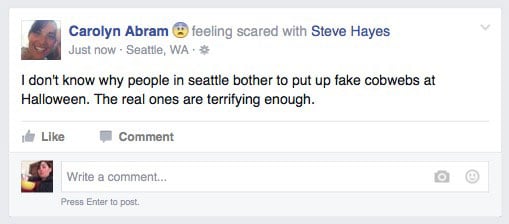 Links
Here is a post sharing a link. This is one of the chief ways you can get your news: Friends share links to articles. Click the links (or the article's title) to go to the articles.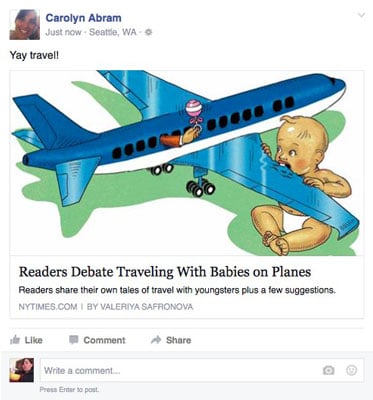 Photos
When people add photos or are tagged in photos, it creates this type of story, with information about who was tagged and a sample of the photos that were added. Click the photos to see bigger versions and browse the entire album.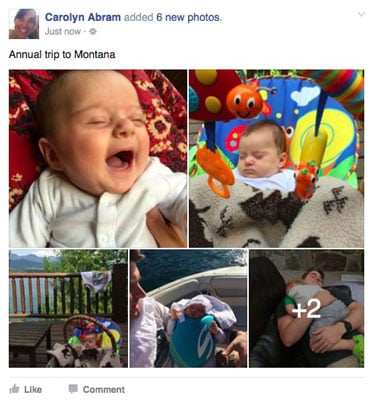 Videos
The figure shows a video story. As you scroll through News Feed, videos will begin playing; however, the sound will be muted. Hover the mouse cursor over the video to display the video's progress bar and other controls. Click the volume icon to turn on the sound. When the video stops, you can click the Play button to start it again. You may see videos that have been added directly to Facebook, or videos from other sites like YouTube or Vimeo.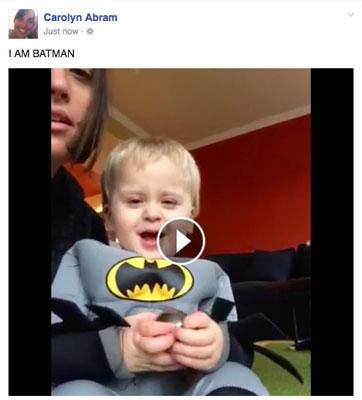 Timeline posts
Here's a Timeline post story between two friends. The first person wrote the message on the second person's Timeline.

Usually, you only see Timeline post stories when you're friends with both of the people involved.
Group and event posts
When people post to a group or event you're a member of, it may show up in your News Feed. These stories look very similar to the Timeline posts; the second friend's name is simply replaced with the group or event name.
Life Events
People can create Life Events from their Timelines. These events can be for an event as small as buying a new pair of sunglasses, but most people use them to mark big moments: weddings, babies, moving, getting a pet, buying a house, and other things that tend to be truly major developments in one's life.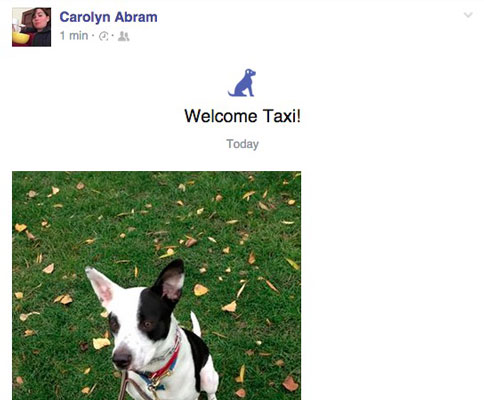 Check-ins
A check-in is a way of marking where you are. Stories about check-ins show a preview of information about the location where that person checked in, as well as a list of other friends who have checked in there in the past.
Tags
Stories about tags let you know what photos or posts your friends have recently been tagged in and include a preview of the photos with your friend in them. Because of the way tags work, you may be seeing photos that were added by someone who is not your friend.
Likes and comments
Stories about likes and comments let you know what Pages, posts, or articles your friends have liked or commented on recently. Usually whatever your friend has interacted with is shown and linked so that you can check it out for yourself.
Read/Watch/Listen
Certain services and websites, such as the book-reading site Goodreads, may be allowed to automatically post specific actions people take on their site to Facebook.
Friendships
Friendship stories might be about just two people becoming friends or about one person becoming friends with lots of different people.
Changed cover and profile pictures
These stories often look very similar to a regular photo story. Click through to look at the new photos on your friends' Timelines in their full-sized glory.
Events
Stories about events (usually letting you know which friends have RSVP'd yes to an event) include a link to the event, so if you're looking for someplace to go, you can say yes, too. Only public events show up here, so if you've added a private event, don't worry about people who weren't invited seeing it in News Feed.
Sponsored and suggested
Suggested and sponsored stories are ads. Ads are what keep Facebook free to use, so there's no way to remove them. These ads are hopefully relevant to you and your life and may even help you find Pages or services you find interesting.
About This Article
This article can be found in the category: