You have three ways to sell an item on eBay — auction, fixed price, and Buy It Now. You can decide which type of eBay listing is best for you. An online auction is the tried-and-true traditional sale format on eBay. Many people look for single-item auctions; you can combine one of those with a Buy It Now option for potential buyers who want the item immediately. Often, if you're selling a collectible item, letting it go to auction may net you a much higher profit.
With Buy It Now (BIN), you can entice your bidders to pay just a tad more to walk away with the item free and clear (and now). Just specify the amount the item can sell for in the Buy It Now price area — the amount can be whatever you want, as long as it's at least 10 percent higher than the auction starting price.
If you choose to take advantage of selling a hot item during the holiday rush, for example, you can make the Buy It Now price as high as you think it can go. If you just want the item to move, make your BIN price the average price you see the item go for on eBay.
Here's a little secret about opting for an online auction: You can protect yourself from losing money on a valuable auction item with a reserve price. You don't have to set a reserve price for your auction, but if you do, you can attract buyers by setting a lower starting bid. eBay charges an additional fee for the reserve price feature, and the fee varies depending on how high your reserve is.
As with everything in life, using a reserve price for your auctions has an upside and a downside. Many choosy bidders and bargain hunters skip over reserve-price auctions because they see a reserve price as a sign that proclaims "No bargains here!" Many bidders figure they can get a better deal on the same item with an auction that says NR (for no reserve) in its description. As an enticement to those bidders, you see lots of NR listings in auction titles. As a default, eBay includes titles in a search for NR that proclaim No Reserve.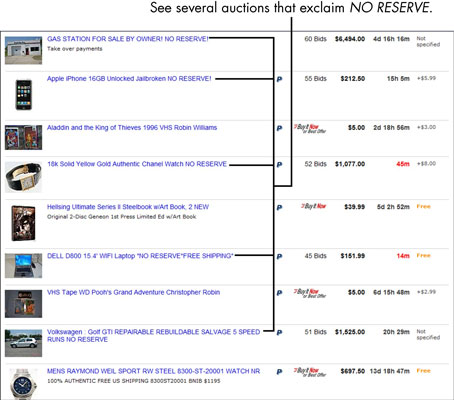 On lower-priced items, set a higher starting price and set no reserve. Otherwise, if you're not sure about the market for your item, set a low minimum bid but set a high reserve to protect yourself.
A fixed-price sale is just like shopping at the corner store — so a fixed-price listing is easy for the buyer to comprehend and complete. Choose this type of listing when you have more than one of an item; that way, you can run the listing for up to 30 days.
A variation on a fixed-price listing is the Best Offer option. Adding this choice enables buyers to think they can get a great deal — but you have the opportunity to accept the offer or make a counteroffer. Cultural leanings toward bargaining mean some buyers prefer this method. You may not. But it can be fun — and it's an excellent way to spur sales in a slow retail environment (or if you'd like to offer some merchandise on the cheap and make some quick cash).
If you set up an eBay Store, you can, of course, sell items there. eBay Stores are a convenient place to sell many items, but the great thing about selling online is that having a store is certainly not necessary. You can always use fixed-price listings and save the cost of running a store. You may prefer setting up a store, however, if you have many items in large quantities.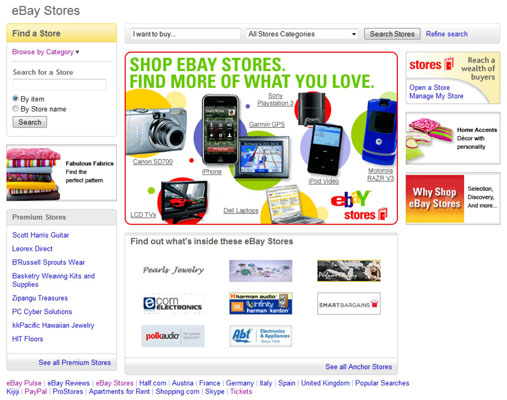 About This Article
This article is from the book:
This article can be found in the category: