Enterprise Automation For Dummies, SnapLogic Special Edition
Download E-Book
In this article you will learn:
What Is Enterprise Automation?
Enterprise automation increases efficiency by replacing repetitive, manual, and error-prone business processes with intelligent, automated, and more reliable workflows. Enterprise automation is an ongoing and strategic driver of the digital business landscape that seamlessly connects data, applications, and services with people and their organizations.

With enterprise automation, companies remove bottlenecks, improve and accelerate the flow of data, empower IT resources with better productivity, and give non-IT business groups the ability to easily self-serve their data needs – across their enterprise.
Why Enterprise Automation?
Think about the IT and organizational challenges you face today.

You're experiencing poor agility in certain areas. Meanwhile, the rapid pace of business requires digitalization, cloud adoption, and quick responsiveness. This situation is exactly what you want to aspire to; however, your business processes are sluggish and suffering where data silos persist. Collaboration between teams is more difficult than it should be.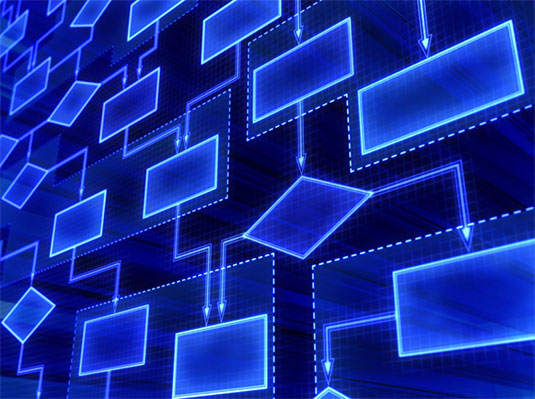 © Andrey Prokhorov/Getty Images
Not only is business moving quickly, but the pace of innovation is increasing as well. Your project leaders, your customers, your internal business partners, and your employee expectations are ever increasing. This forces your organization to be more innovative and try new things as you seek to become faster and more efficient.
Competitors in your landscape aren't sitting still. You need to leverage and exploit all the data you can across your enterprise — operational systems, functional applications, and multiple channels of data. All must be harnessed to survive, thrive, and excel in a competitive landscape and to take corporate intelligence to the next level.

Embracing the new normal means boosting business agility to respond and execute quickly and empowering large numbers of people to perform their jobs most effectively and efficiently.
You recognize that to be agile and responsive, and to achieve these aspirations, you need solutions to be agile and responsive and capable of connecting your entire enterprise, end-to-end.
That is what enterprise automation is all about and the inspiration behind Enterprise Automation For Dummies, sponsored by SnapLogic.
The Future Is Enterprise Automation
Enterprise automation done well uniquely combines data integration, app-to-app integration, and API development and management for API-led integrations and delivery of data services. And, it doesn't have to be complicated. Easy-to-use, event-driven platforms, augmented with graphical (low-code and no-code) user interfaces and AI-assistance, enables you to get up and running sooner to remove manual burdens and automate business processes.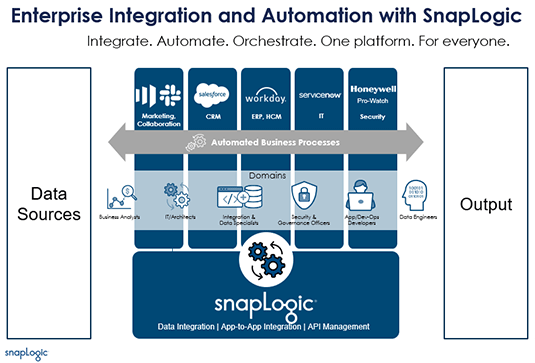 To learn more, download Enterprise Automation For Dummies to gain knowledge of integration principles and pick up insights on how to automate and orchestrate data across your enterprise and empower people. Enterprise Automation For Dummies includes case studies with summaries and achieved success metrics.
Download Enterprise Automation For Dummies today and chart your future.
About This Article
This article can be found in the category: