The 4K TV is an emerging technology that has a resolution of 3,840 x 2,160 pixels, 8 million pixels in total, and that is four times the number of Full HD (1,920 x 1,080). You can enjoy the crystal-clear clarity of 4K TV by sitting as close as possible to the screen.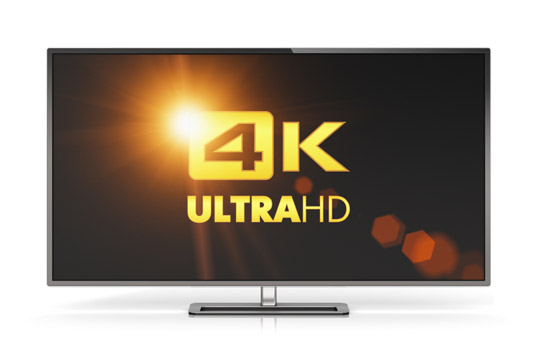 Credit: ©iStockphoto.com/scanrail
4K is the ultimate choice for crystal-clear clarity.
Especially effective on very large screens, 4K TV is also known as Ultra HD or UHD. This additional resolution adds more color resolution and depth to the picture, rendering images much more life-like. Images should be viewed on 65-inch or larger TV sets.
In order for 4K TV sets to render the full 4K experience, content needs to be delivered in 4K. The problem with that is that not a lot of it exists yet. Netflix is the current leader in providing 4K content. There are also a few TV shows, movies, and documentaries available as 4K content if you are willing to search for them.
If you hope to watch 4K TV, you also need a native 4K channel source like BT Sport Ultra HD (which requires a BT Ultra-HD box). You can also use the Android TV toting Nvidia Shield or the Amazon Fire TV. Other manufacturers, such as Roku, have announced the release of 4K-capable streaming boxes.
Older 4K TVs — those made in 2013 or 2014 — do not support 4K streaming because they can't decode the HEVC video format. Most 4K TVs made in 2015 are fully 4K capable.
Broadband needs to be a minimum of 15Mbps (preferably 25Mbps) and HDMI v2.0 or later is required.
You can also make your own 4K content by using 4K-enabled cameras. These are readily available on the market from companies like Panasonic and Sony. In addition, many smartphones are 4K-enabled, including the iPhone 6S, 6S Plus, Samsung Galaxy S6, HTC One M9, and the Nexus 6P.
More 4K TV content is increasingly becoming available, so investing in the newer technology is worth it.
About This Article
This article can be found in the category: