What is Waze and why is it so popular? Waze is a fantastic tool for assisting you in your travels. The popularity of social media has made the importance of integrating with other people obvious. Why not use the knowledge and experience of others to your advantage when you travel? This free app helps you navigate your route with the real-time input of other travelers.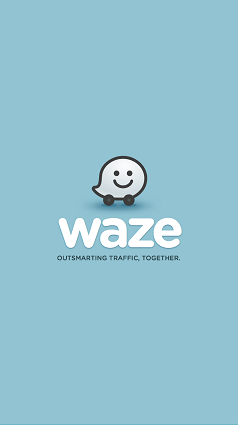 Waze provides live information to help you be safe and timely in your travels.
Waze utilizes input from other users to provide the most up-to-date information regarding accidents, travel obstacles, gas prices, and even lurking police vehicles. By viewing the live map, you will see the latest information on the road ahead and be able to accommodate your route accordingly.
Downloading Waze
If you haven't already done so, you will need to download Waze to your device. This handy app is free and available for iOS, Android, and Windows devices. Click on the link below that matches your device:
Once you have installed the app on your device, simply launch and get ready for the most informed travel possible.
Signing up for Waze
Using Waze is easy. The app is designed to assist you on the road, however, you should not interact with the app while driving. Either set your destination before traveling or have a co-passenger safely at the helm of a mobile device equipped with Waze. Launch the app and get moving.
To get started, launch Waze and accept the Waze End User License Agreement by choosing Accept.

Enter your mobile number in the field provided and choose Next.

Waze will send you a text message with a verification code. Once you have received the code, enter it into the field provided and choose Next.

Next, enter your information in the Create Your Profile box using one of two options:

Type your first and last name in the boxes provided.

Or

Choose the Import from Facebook option and the boxes will autofill for you.

(Optional) If you tap on the box above the words Add Photo, you can choose to add your profile picture using one of two options:

Take a pic

Or

Choose existing picture

Next, choose your user nickname.

Keep in mind that this is the name other Wazers will see when you are using the app. If you don't want other Wazers to know your identity, using your first and last name may not be a good idea.

As you type, Waze will alert you if the username you have selected is already taken. The app will also provide suggestions for a username in the event that your desired choice is already being used.

Choose Next.

Accept Waze Push Notifications by choosing Next.

You will be notified that Waze will be sending you notifications. This is necessary to receive the information provided by other Wazers.
You are ready to experience the awesome information provided by Waze.
Using Waze
Waze is a great navigation tool. When you first open the Waze application, a pop-up at the bottom of the screen will alert you to your current location and the number of Wazers around you. Among the many capabilities within this app, you can do the following:
Add your Home, Work, and other frequented addresses for quick access to drive information.

Program planned drives so that you receive notifications of issues along the way and reminders of when you should leave to arrive on time, based on live traffic conditions.

Sync your drives to calendar and Facebook events, getting directions to these events directly from Waze.

Send your drives via text to a contact. The recipient will be given a map via Waze so that they can follow your progress as you drive.

Send and receive messages to other Wazers from your inbox.
You can also make changes to your Settings to gain other information, play games with other Wazers, and choose to go invisible to keep yourself from being identified by other users.
The orange circle at the bottom right-hand corner provides you with options for reporting information you see along your drive. The icons that you see here are the same as the icons that will appear along your map to alert you of specific conditions.
Report what you see to keep other Wazers informed.
The options include:
Traffic: This option lets you report a traffic jam.

Police: The Police feature offers you a way to report upcoming police officers to other users.

Accident: Obviously, the Accident option is a way for you to report vehicle accidents along your drive to alert other Wazers to conditions related to collisions or other mishaps.

Hazard: The Hazard option gives you a way to provide intel on road hazards.

Gas Prices: This handy little feature helps you report gas prices.

Chat: This option gives you a forum for chatting with other Wazers.

Map Issue: This great feature is incredibly handy and lets you pick up where most GPS's leave off. This option lets you report problems you have with the map in a certain area, such as missing roads, exits, or bridges.

Place: This option lets you take a picture of a place on a map so that other Wazers can recognize it when they come across it.

Camera: The camera lets you provides pictures to other users of road conditions, obstacles, and other hazards.

Closure: This option lets you choose a specific location on the map that has been closed. If others have reported a closure, Waze will provide you with a route around the road obstruction.
All of these options allow you to provide more specific details, too many to go into here, to give Wazers the most up-to-date, accurate information possible.
This is just a small sampling of the possibilities within this great app. Happy Wazing!
About This Article
This article can be found in the category: