Snapchat recently has become one of the most top rated and downloaded free apps for Android and iOS devices. If you have ever logged into social media sites such as Facebook and received a personalized funny photo with an off-the-wall caption or quote embedded in the photo (known as a meme); chances are it may have been created via this application.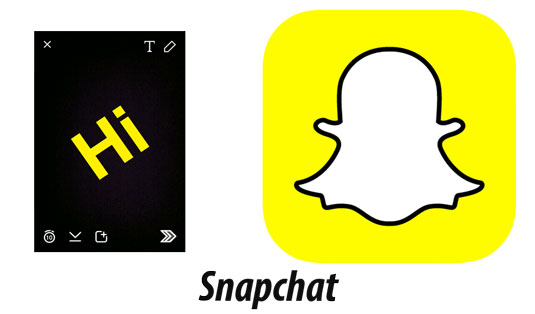 What is Snapchat?
The app is essentially a photo/video messaging system built into a handy, easy-to-use mobile application. The photos and videos can either be snapped in real-time using the device's camera or chosen from your personal photo library with a third-party app.
You can edit the photo with captions, quotes, weather info, time, color filters . . . you name it! When you are done tinkering with your photo or video, it then can be sent to other Snapchat users. These messages then are called or known as "snaps."
Keep in mind this application can send media to Snapchat users only! However, if you want to use this app as a means to send great content to your friends via other applications or websites or directly to their phone number, all you need to do is save the photo to your phone's personal photo library as soon as you are done editing.
Snapchat's features
Unlike other messaging apps, Snapchat has a few groovy features that are definitely worth mentioning.
Free photo and video messaging: If your device is connected to a Wi-Fi network and not using cellular data, this app is completely free! Free to download and free to use without pesky advertisements mucking up your screen.

Photo/video editing: Simple editing capabilities but very few free apps include both photo and video edit features within the same application.

Time-sensitive viewing: The best feature of all is the time-sensitive viewing. The contact you send your "snaps" to will only be able to view the media anywhere from 1–10 seconds depending on what time limit you choose.
When opening a snap you must continually hold the screen to view it. If you let go of the screen, the media will close, and if time runs out, you will not be able to reopen it.
If you make a killer image and you want people to have a longer time to view the photo or video, you can add it to your storyline, allowing a 24-hour viewing time.
About This Article
This article can be found in the category: