Slice-of-life podcasts that encourage community among listeners and fans are podcasts that promote. They can promote a show cancelled too soon into production, an issue affecting the well-being of a community, or offer a voice to a cause. The promotion comes from word-of-mouth advertising (buzz) that these podcasters generate from their thoughts, comments, and opinions on their subject — be it traveling across Spain, daily life in New York City, George Lucas's Star Wars, or Joss Whedon's Firefly.

Slice-of-life podcasts let the world into locations and clue people into possibilities that listeners may be curious about. After a few podcasts, you can even encourage listeners to experience that corner of the world, that idea, or join the community.

Do you have a cause you want to give attention to? Do you want to raise awareness in your county or district? Do you want to share the experience of preparing for a wedding or anniversary? Consider sound-seeing tour podcasts in order to build an online community through your podcast.
Creating a podcast to encourage testimony
Community is synonymous with podcasting. This book talks a lot about community, establishing a connection between you the podcaster and your audience, impatiently waiting for the next episode. Podcasts can also bring an existing community — a group with a shared interest, a community of homeowners, or a group dedicated to a cause — together and keep its members informed. The podcast can reach audiences in and outside of your community, sharing your interests and concerns with others, making your community even stronger in the long run.

The WDW Radio Show has been a long-running podcast about planning the best trip to the "House of the Mouse," Walt Disney World. Hosted by Disney expert, author, speaker, and entrepreneur Lou Mongello, the WDW Radio Show has built an impressive community around his family-friendly podcast, featuring a blog, videos, and live broadcasts as part of his audio travel guide.

Travel planning is not the only topic of discussion on the WDW Radio Show. Lou also hosts interviews with representatives from the Walt Disney Company, shares comments from listeners about previous episodes or queries about best travel tips, and many personal anecdotes on everything from a favorite amusement park ride to the best Disney vacation memories.

What makes the WDW Radio Show more of a community than just another podcast is in how its podcast works to not only inform listeners on getting the most out of a visit to Walt Disney World, but also encourage listeners to share their own tips, ideas, and stories about the "best" way to experience Disney, Epcot, and other properties. This community, in turn, promotes the Walt Disney image through the best of methods: word-of-mouth.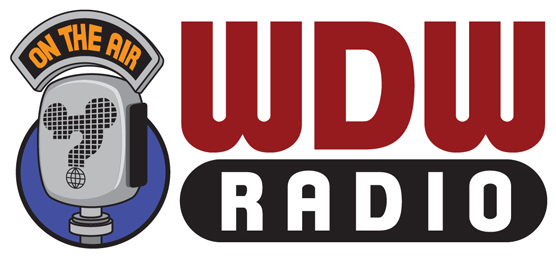 The WDW Radio Show encourages community by keeping its members and fans of the Mouse in the know.
The podosphere takes great pride in its sense of community, but the podcasts showcased here are set apart because the community is encouraged to take a more active role in the issues, concerns, and points of focus the podcast is centered around.
In some cases, the producing of the podcast brings the community together, either through listener contributions, listeners directing the course of the show, or listeners coming together for a common cause.
Podcasting for fun (while promoting in the process)
When it comes to promotion, no one does a better job in promoting your business than your most passionate fans.

They work for free, set their own hours, and sing the praises (if you are lucky) of whatever it is you happen to be producing. Many times, these podcasts are nicknamed fancasts, but these are podcasts where consumers independently sit down around mics and talk about your business, be it an entertainment property, a product, or some sort of service.

But what, you may ask, is the line between a fancast and a podcast about your business?

The Churn is hosted by SyFy Wire and features authors Ty Franck and Daniel Abraham as cohosts, who write collectively as James S.A. Corey, author of The Expanse novels. This makes the podcast an "official" production, and upon listening to it, you know without question that anything appearing on this show is firsthand knowledge of what is happening on the set, coming from the creators of the world, and shared from the actors bringing these characters to life.

That does not mean The Churn is the only podcast about this popular SyFy offering.

The Expanse Podcast: Tales from the Rocinate is hosted by Solo Talk Media, a graphic designer from Ontario, Canada not affiliated in any way with SyFy or Universal Studios. Solo Talk Media (also known as Mark) is a fan of The Expanse and launched this podcast to share his love for the series. Along with show recaps, Mark reports news on The Expanse cast and crew and offers his own speculation on how things will unfold over upcoming episodes.

Other shows like Solo Talk's include Beltalowda and Crash Couch, two podcasts independently produced from SyFy's own official podcasts. These are examples of fans who are sharing their appreciation for this science fiction series, serving as an unofficial street team for the production.

When it comes to fans podcasting, be it about a specific property or a generic theme, don't expect all the opinions coming from the podcast to be positive. If fans don't like a direction or a decision taken in a series, they will share it on their podcast. A fan's podcast could be considered the highest form of feedback, and should be regarded as such. You might like the podcasts supporting your favorite sports team, show, or organization. You also might hear some opinions radically different from your own.

Between fancasts hosted by experienced journalists like Yahoo! Sports' Greg Wyshynski and Vice Sports' Dave Lozo (of Puck Soup) and passionate hockey fans (as are the hosts of The OilersYYC) the National Hockey League receives regular promotion and attention free of charge.

Irish culture is also given plenty of attention through podcasts like historian Fin Dwyer's Irish History Podcast and celebrated musician Marc Gunn's Irish and Celtic Music Podcast, seen in the following figure. What's terrific about these podcasts is they can actually work to not only promote your passion, but promote your own brand. Marc Gunn, for example, in showcasing Irish and Celtic music, culture, and lore on his podcast, also spreads awareness of his own brand as an accomplished musician. The podcast, blog, and companion app all offer listeners a chance to find his music alongside the music of other independent musicians featured on his podcast.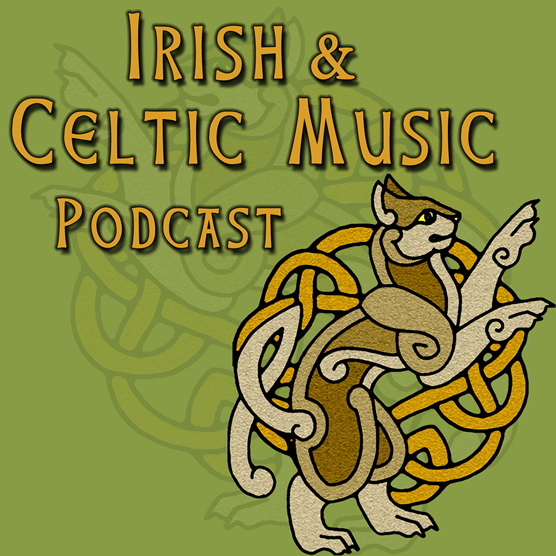 Marc Gunn, in offering a platform to musicians everywhere with his Irish and Celtic Music Podcast, also promotes his own music brand.
Community-driven podcasts cover a wide range of audiences. However, all communities share a similar mindset, and you can apply these sound production (see what we did there?) principles:
You are the host, but it's not all about you. Community podcasts should be about the community. Yes, there is room for personal thoughts and commentary, but in small doses.
The podcast is about the community and how it interacts with the world around you; that is what the content should focus on. Your podcast can feature other members of the community who share the same opinions as yours or even take opposing viewpoints (a spirited debate can up your show). Just remember that the community-based podcast is not about you personally, but about how you see the world, how that connects with the people around you in the community, and how all that comes together in the pursuit of a common interest.
Avoid the negative. It would be easy to turn a podcast into a gossip column or a personal rant against the very concept that brought the community into being. While there is no law or ethic barring you from speaking out or voicing concerns, a community is based on support. Whether you consider yourself a fan of Harry Potter, Apple Computers, or your local county, your goal in a community podcast is to remain positive and celebrate the benefits of being part of the cooperative spirit. If there is a matter of concern in your community, then there's room for debate and action. So, as with a political podcast, offer some possible solutions to these issues.
Regardless of the kind of community you're chronicling, your podcast should work much like glue — helping to keep supporters together in the face of problems (instead of just crying in your collective beer) and celebrating what gives them joy. Reinforce that sense of community and keep your podcast strong.
About This Article
This article can be found in the category: