Although you can easily unplug any USB device from your computer at any time, don't just unplug an external storage device. Because the computer may be using the external storage, remove the external drive logically before you remove it physically.
Open the Computer window on your PC.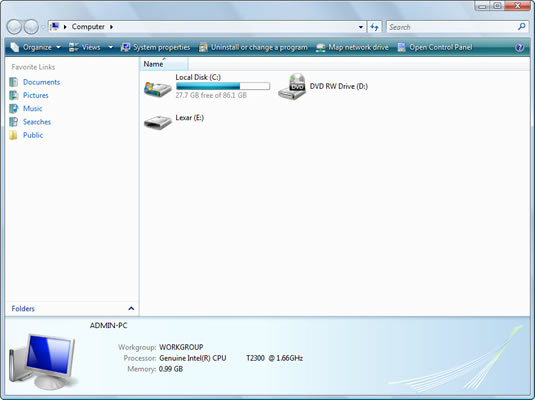 Double-click the Computer icon on the desktop, or open the Start menu and choose Computer.
Right-click the external storage device's icon.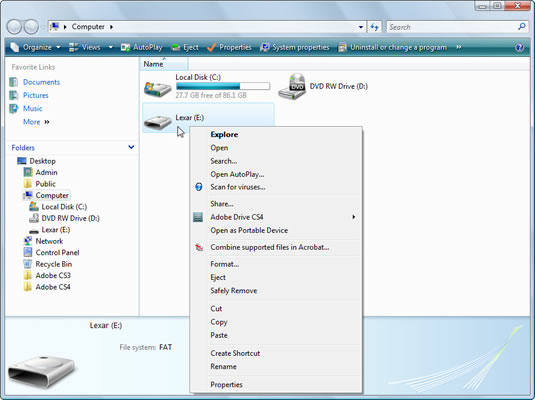 A pop-up menu appears.
From the pop-up menu, select Safely Remove.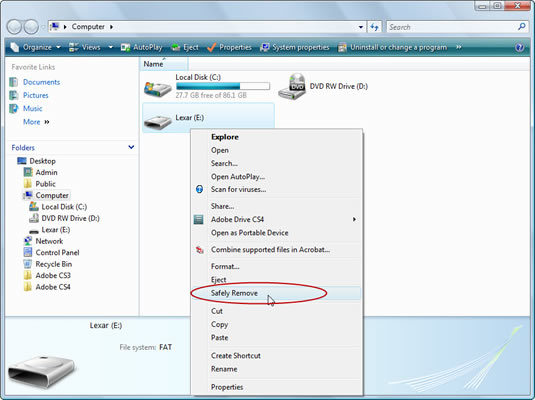 Windows displays a message (in the Notification Area), informing you that the device can be safely removed. If you see an error message, the disk drive is either busy or being used. You have to wait and try again.
Unplug or detach the external storage device.
Yes, it's now safe to remove the external device.
About This Article
This article can be found in the category: