Every network — even home or small-business networks — should be protected by a WPA2 encryption. Once your wireless network is set up, secure, and ready to use, it's time to connect your PC. To connect to a WPA2-protected network in Windows 7, you need to know whether the network is protect in Pre-shared key mode or Personal mode and you need any required key or password.
Fire up your laptop (or other Wi-Fi-capable computer) and make sure that your Wi-Fi connection is working.
Usually, a light goes on and the Wi-Fi icon appears in the notification area, down near the clock.
Click the Wi-Fi icon and see if your network is listed.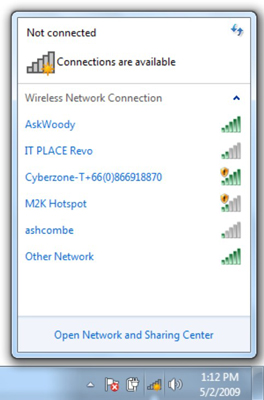 If you chose not to broadcast your network's SSID, your network will be hidden.
Click the Open Network and Sharing Center link.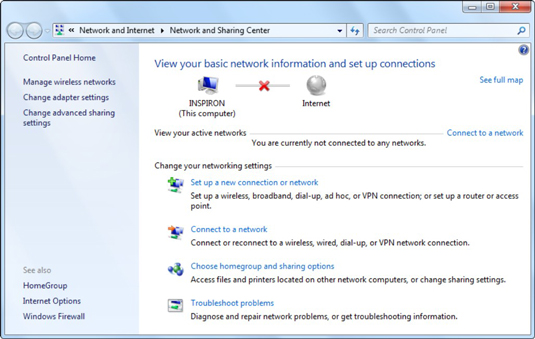 The Network and Sharing Center shows that you aren't connected to the Internet, or to any network.
Click the link that says Set Up a New Connection or Network. Then, click the link that says Manually Connect to a Wireless Network.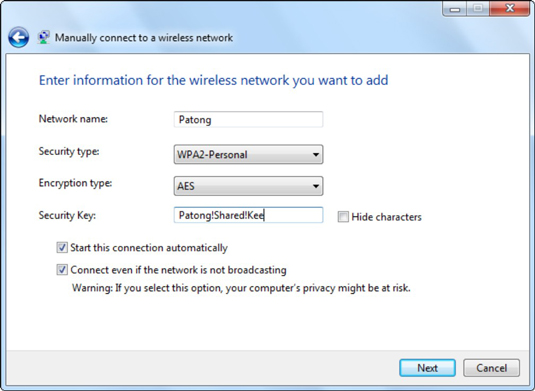 Windows shows you the Manually Connect to a Wireless Network dialog box.
Fill in the form with the information you saved when the network was encrypted. Select the check box that says Connect Even If the Network Is Not Broadcasting, and then click Next.
You'll need the network name, the security type, the encryption type, and the security key.
Click the Wi-Fi icon, in the notification area.
Your new network now appears on the list of available networks.
Click your new network name.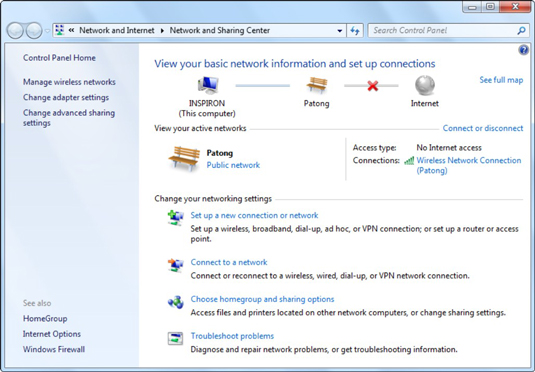 Windows applies the WPA2 security key you provided and connects to the wireless access point or router.
About This Article
This article is from the book:
This article can be found in the category: