You can e-mail pictures from your Mac using Leopard's Mail program. To use your Mac's Mail program to e-mail pictures:
Highlight an image in your iPhoto library or an album and choose Share→Email (or hold down the Command key to send several photos).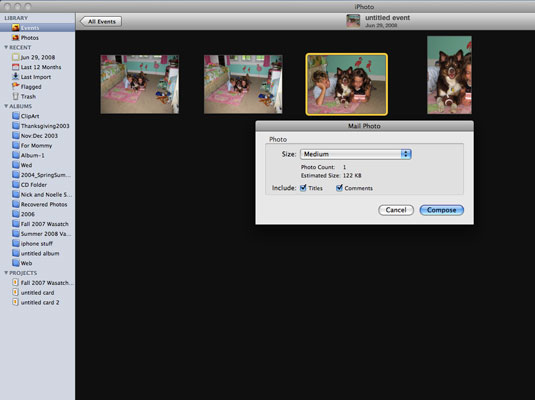 A dialog box asks you to choose a size for the photo (small, medium, large, or actual size). When you e-mail pictures from your Mac, remember that smaller files are faster to send and download; the larger files boast superior quality but may not slip past your ISP's server size limitations.
Decide whether you want to include the titles and comments with your photo by selecting those options (or not). Click Compose.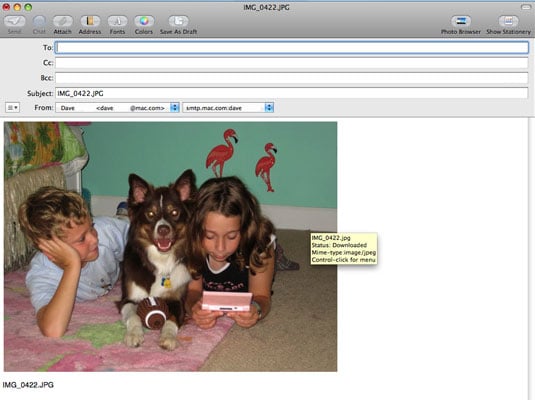 Leopard's Mail program opens with the picture already attached (assuming Mail is your default e-mail application).
Fill in the recipient's address, type a subject line, and add your message before sending the picture on its way.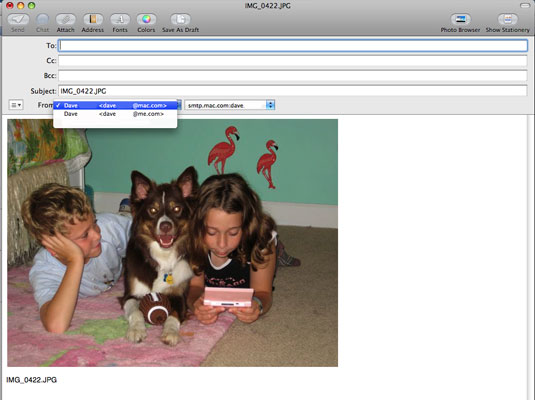 Visit iPhoto Preferences if you want to send e-mail through another mail program, such as AOL, Eudora, or Microsoft Entourage.
About This Article
This article can be found in the category: