If your laptop's hard drive is set up with NTFS formatting, Windows can scramble or encrypt your files. (This feature may not be available in some versions of Windows.) Encryption provides extra security for your most sensitive documents.
The encryption is transparent: You can access the files just as you normally would. The files are decrypted as you open them and encrypted when you close them. So, they're saved on your hard drive in a scrambled state — which is good.
Right-click the file or folder you want to encrypt.
A context menu pops up.
Choose Properties from the pop-up menu.
The Properties dialog box appears.
Click the Advanced button on the General tab.
You'll see some Advanced Attributes options.
In the Compress or Encrypt Attributes section, select the Encrypt Contents to Secure Data check box.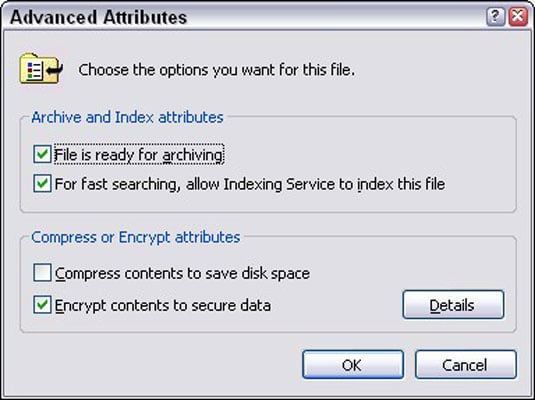 If it's already selected, clicking it will deselect it and leave your file or folder unencrypted.
Click OK to close the Advanced Attributes dialog box. You return to the Properties dialog box.
Click OK to close the file or folder's Properties dialog box.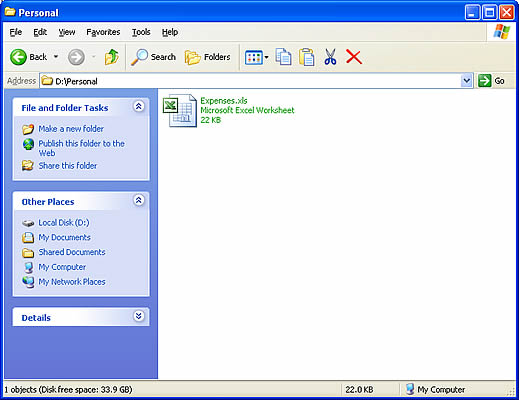 An Encryption warning may appear. When you want only the file, and not the entire folder, encrypted, choose the Encrypt the File Only option and click OK. The file shows up with green text in its name, which is your only real clue that it's encrypted.
About This Article
This article can be found in the category: