After you insert a disc into your PC's disc drive, you eventually want to get that disc back out. Ejecting a disc from a PC running Windows is a pretty simple process. To eject a disc from a DVD drive:
Open the Computer window on your PC.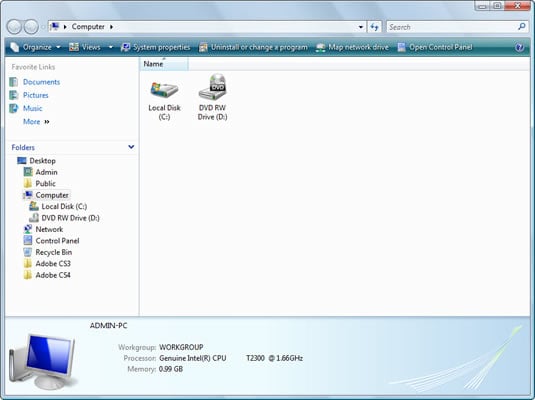 Either double-click the Computer icon on the desktop, or open the Start menu and choose Computer.
Click the DVD drive icon.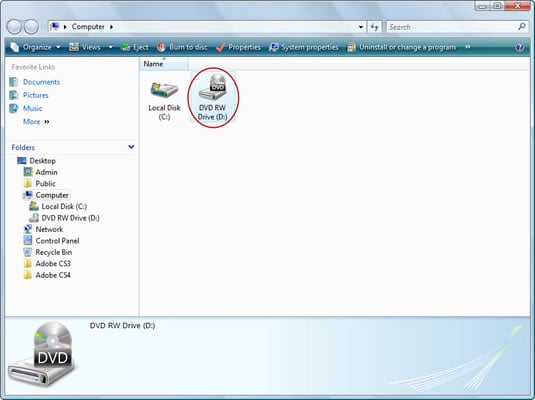 Clicking the icon selects that drive.
Click the Eject button on the toolbar.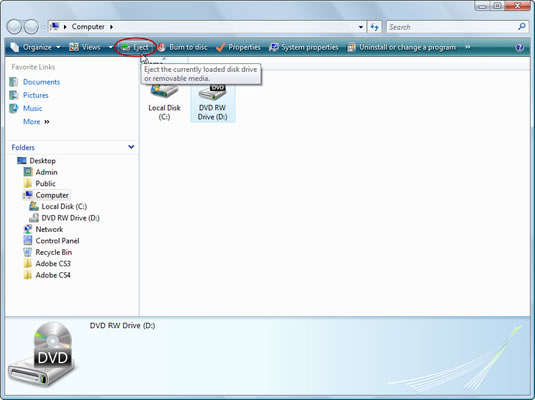 The disc spits from the DVD drive.
About This Article
This article can be found in the category: