Your dog is communicating a lot through her body postures and also tuning in to your body language more than you might imagine. Regulating how you hold your posture and recognizing your dog's body language can enable a fluent dialog between the two of you. The figures below illustrate common dog postures.
Remember that if your dog is shrunk and low, she's feeling insecure or scared. If her weight is pitched forward, she's confident, on alert, or in defense mode. If her head is hung low, but her body is relaxed, the message is loud and clear: "I'm exhausted!"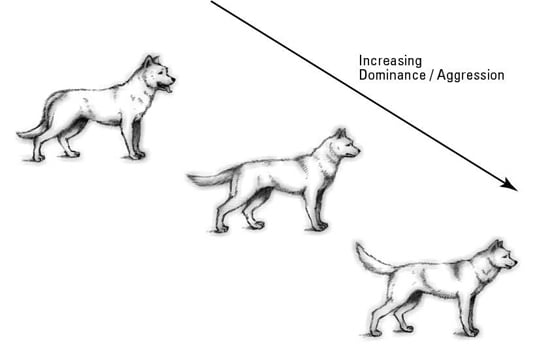 Common dog postures showing dominance and aggression.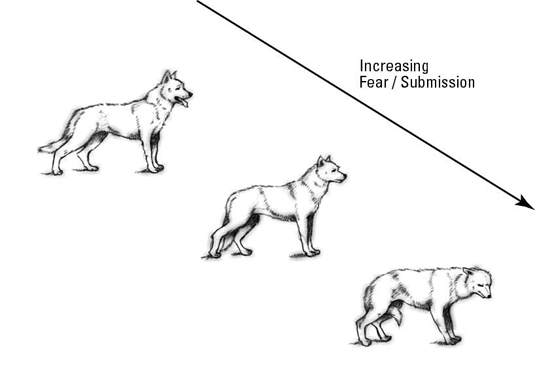 Common dog postures showing fear and submission.
About This Article
This article is from the book:
This article can be found in the category: