When laying floor tiles, getting the room ready is the hardest part. Preparing the room for floor tiles is grunt work, but you'll soon get to the fun part: laying tiles. You need a pry bar, hammer, nail set, floor cleaner, and lots of pizza for bribing friends and family to help.
Remove all the furniture in the room.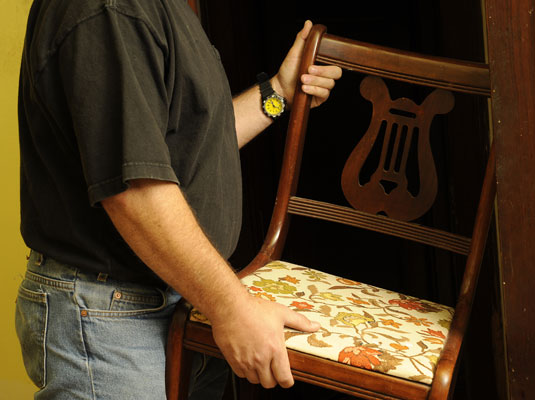 You'll need to clear everything out of the room.
Remove the existing flooring, if necessary.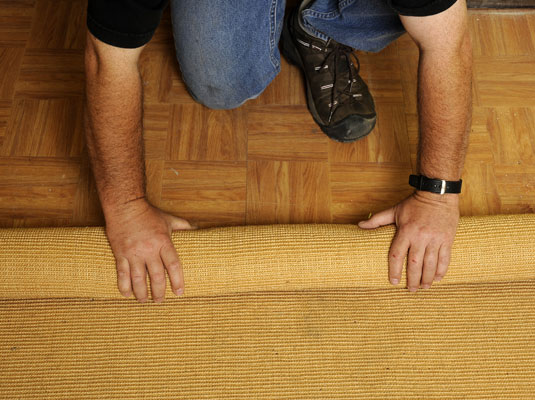 You need a smooth surface to lay your tiles, so be sure to remove any existing flooring that is uneven, such as carpeting.
Pull the base shoe moldings away from the wall enough to see the closest nail.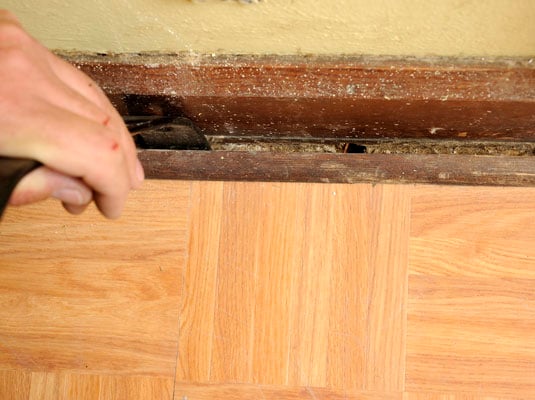 Carefully drive the pry bar between the floor and the molding and lever the molding away from the wall a bit. Peek between the molding and wall and find the closest nail.
Position the pry bar as close to the nail as possible and use a hammer to help remove base shoe moldings. (Use a nail set to drive a stubborn nail through the molding.)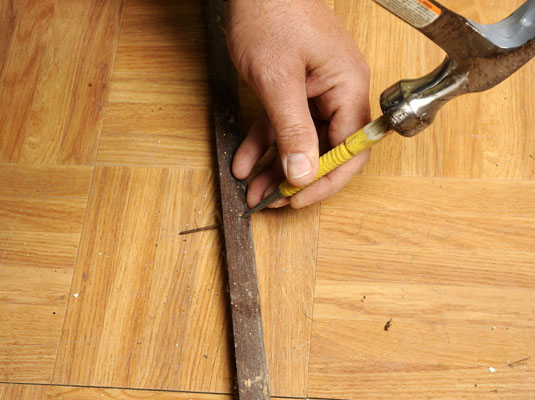 Remove the pry bar and reinsert it as close to the nail as possible. Pry the molding loose at each nail to avoid breaking the molding. If a nail refuses to budge, use a nail set to drive the nail through the molding.
Pull out the nails from the walls, floor, and molding and clean the existing flooring.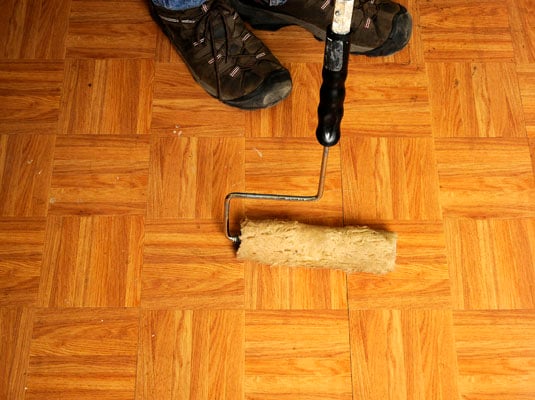 Be sure to remove all dirt and wax; the adhesive for the tiles won't stick to a waxed or a dirty surface.
About This Article
This article can be found in the category: