Unclogging a toilet with a plunger usually creates enough suction to free the clog. Knowing how to use a plunger to unclog a toilet can preclude the mess of using a plumber's snake or the expense of calling a plumber.

Water that doesn't swirl; a flush that only trickles into the drain; and water that backs up instead of flushing out are signs of clogged toilets. You may not want to, but you can fix it. Get out your plunger, put on some rubber gloves, and hope for the best.
Turn off the water at the valve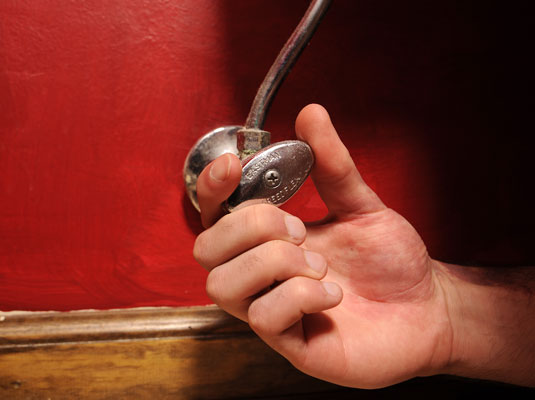 Before using the plunger, turn off the water to stop the toilet from overflowing. The valve is usually located under the toilet tank.
Cover the drain hole with the plunger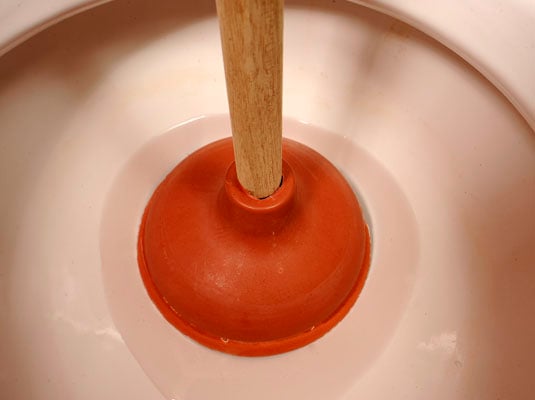 Make sure there's water coming at least halfway up the rubber cup on the plunger. If there's not enough water in the bowl, pour some in. Be sure to stand the plunger upright over the drain. Following both of these tips ensures a tight seal.
Push the plunger down and pull up while keeping it sealed over the drain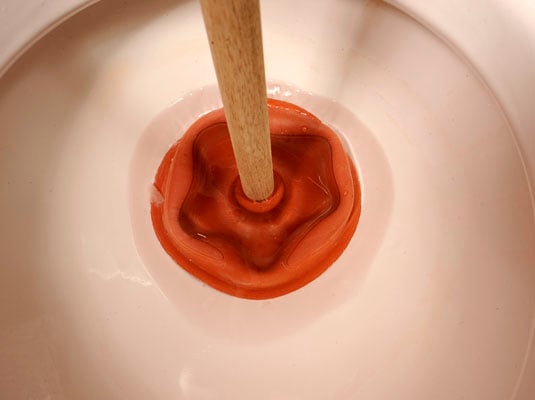 Push the plunger down until it touches the drain and then pull up sharply, but not enough to break the suction. Repeat this a couple of times.
If you used bleach or another chemical on the clog first, don't plunge the drain without wearing safety glasses.
Repeat Step 3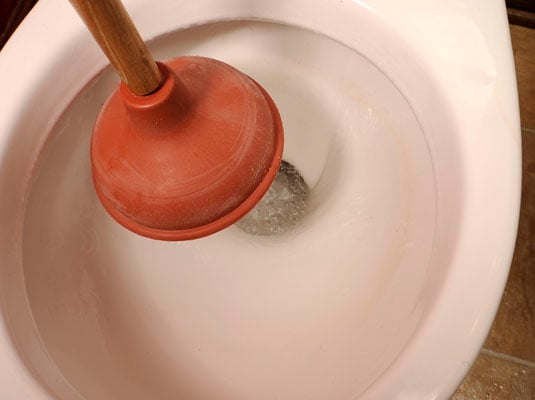 But this time, pull up sharply, releasing the suction. Hopefully, when you release the suction on the drain, the clog should be dislodged releasing the water. If there's no change, repeat Steps 3 and 4 until the water begins to drain.
If you've tried these steps a couple of times with no progress, it's time to pull out the plumber's snake.
About This Article
This article is from the book:
This article can be found in the category: