Repointing a brick walls keeps moisture from getting behind the brick. Knowing how to repoint brick walls can help you to repair the damage to your walls and prevent further structural damage.

To repoint a brick wall, you'll need a chisel with a narrow blade, a stiff brush, mortar mix, a trowel or pointing tool, and a scrub brush for wiping off excess mortar.
Mix up enough mortar for 30 minutes' use.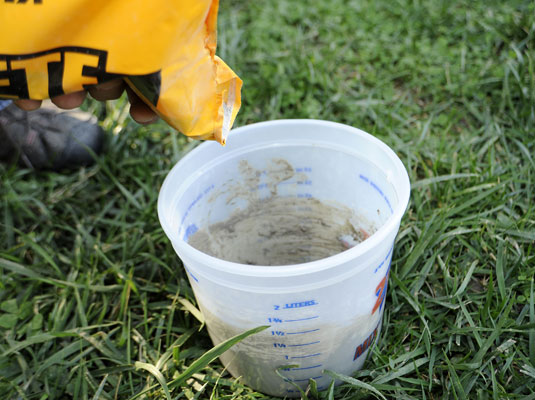 Slowly add water until the mix is stiff enough to form a ball. Then mound it up. The mix should stand without collapsing or slumping.
Mortar continues to stiffen as it sets; so, if you mix up too much mortar, you'll just end up throwing it out. At least you have a good excuse for working on the house a little at a time, as long as you do the worst areas first.
Chisel out any loose mortar.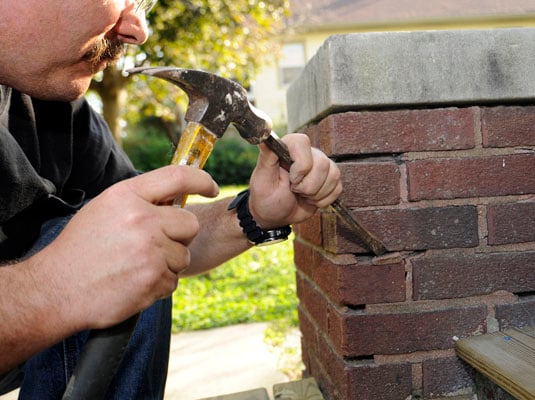 Make sure the mortar underneath the area you are about to repair isn't damaged.
Brush out all loose particles.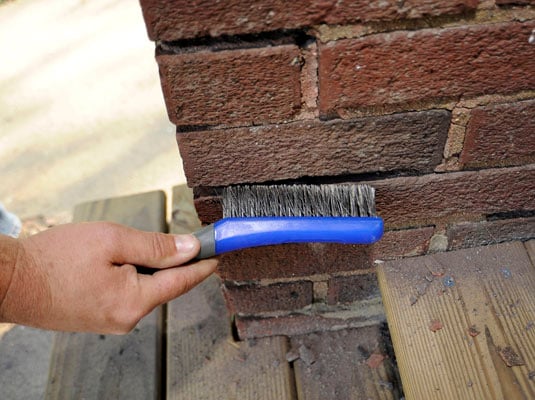 Use the stiff brush to remove any debris.
Load some mortar on the trowel.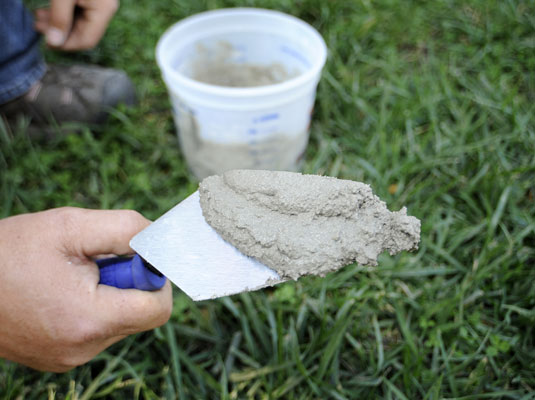 While holding the trowel upside down, pile some mortar on it.
Put new mortar into the hole.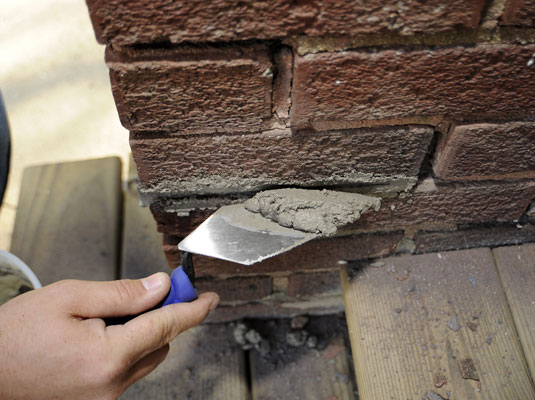 Scrape the mortar into the hole with the trowel.
Push the mortar in between the brick.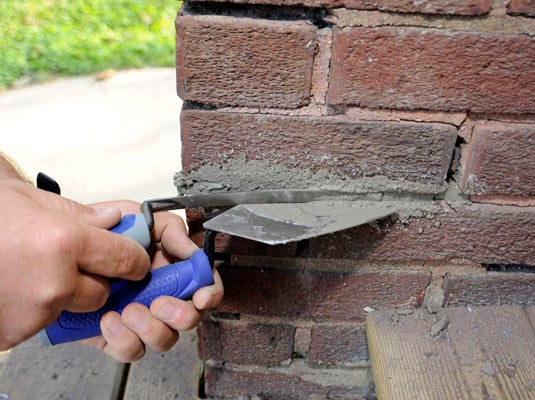 Use a pointing tool, such as a pointed trowel to push the brick in between the bricks. You can also push it in with your finger.
Pack in more mortar after the first batch of mortar is stiff.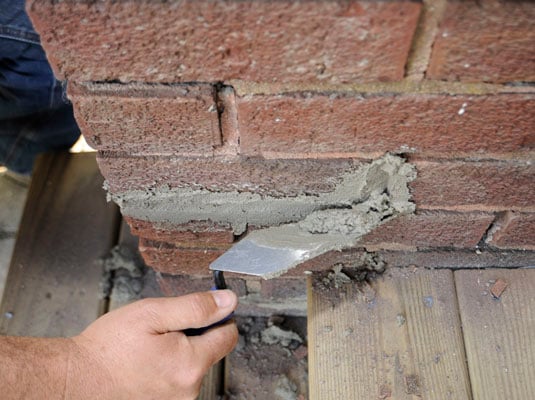 Use a wheel rake or jointer to add more mortar.
Tip: Sometimes there are irregular or decorative shapes to mortar joints and some require different tools. When you buy your supplies, talk to the salesperson to find out what you need to make your repair. A rough sketch or photo of the surface will help you explain what you have.
Scrub the area with a stiff brush to wipe away particles of mortar on the bricks.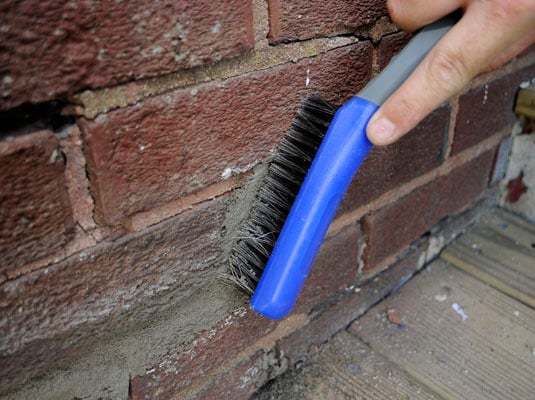 Once the mortar has had a chance to dry, be sure to scrape off any excess mortar.
About This Article
This article is from the book:
This article can be found in the category: