Knowing how to patch wallpaper can save the trouble and expense of completely redoing your room. Patch wallpaper if it has tears, bubbles, or loose seams and edges. You'll need leftover wallpaper, scissors, a utility knife, a damp sponge, adhesive, and a wallpaper roller (or rolling pin).
Select a piece of scrap wallpaper is exactly the same as the portion that you want to repair.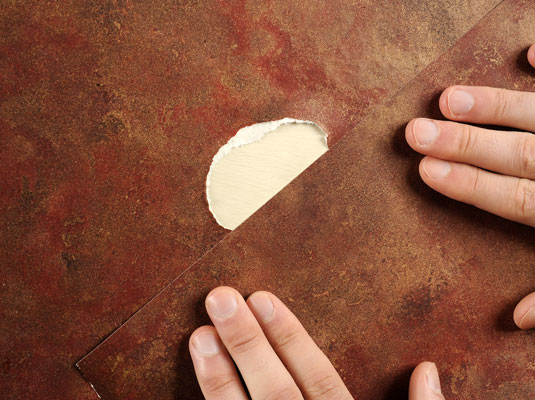 Color match the edges and everything above and below. Don't look at the center only. Depending on the pattern and repeat, you may have a form that repeats frequently, but on several different colors. Paisley patterns are a good example.
Cut the scrap larger than the area to be patched.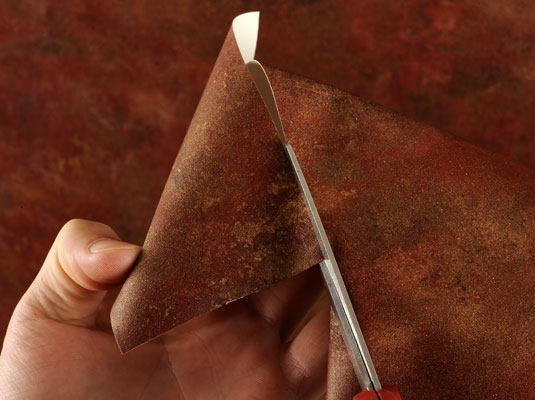 Double-check that it exactly matches the pattern you want to cover.
Rip the edges of the patch.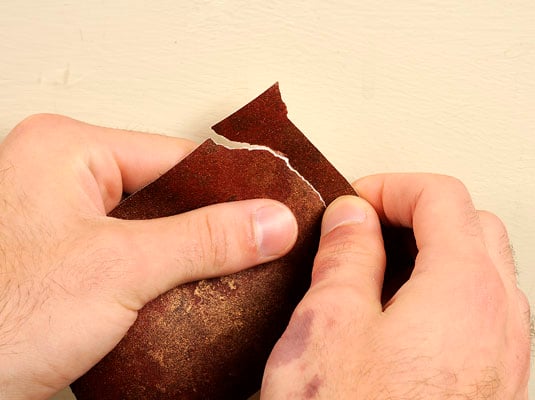 A square or rectangle with straight lines will be more noticeable than a random edge. Carefully rip the edges to create an uneven effect. Hold it in one hand and tear off the waste away from you.
Remove any loose wallpaper.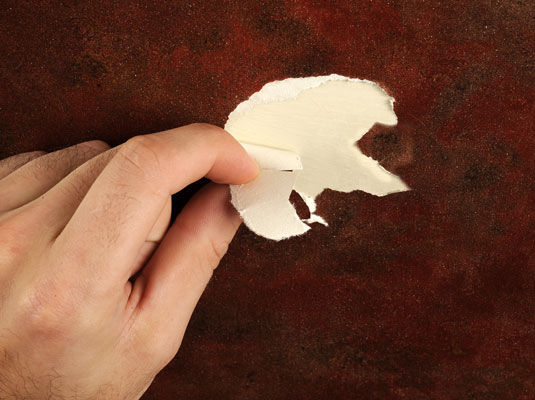 Make sure that any wallpaper that is left is firmly stuck to the wall.
Clean or scrape off stray bits of wallpaper or adhesive in the torn area.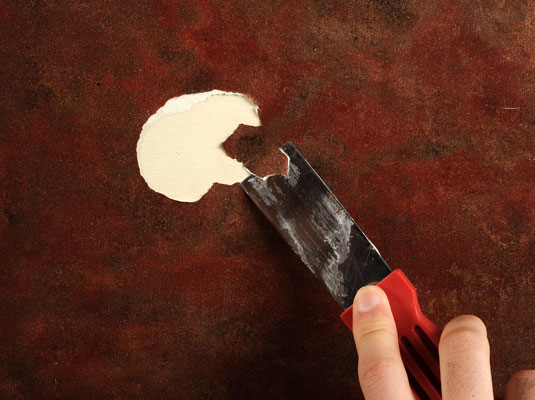 Scrape or clean with a damp sponge any straggling bits of wallpaper and adhesive, because bumps under the glue will be very noticeable.
Allow the wallpaper to dry completely.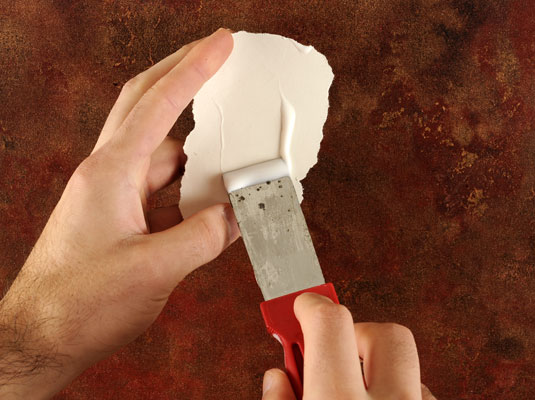 Let it dry overnight. Apply wallpaper adhesive to the back of the patch.
Completely cover the back of the patch with a thin layer of adhesive.
Press the patch to the wall and align the pattern.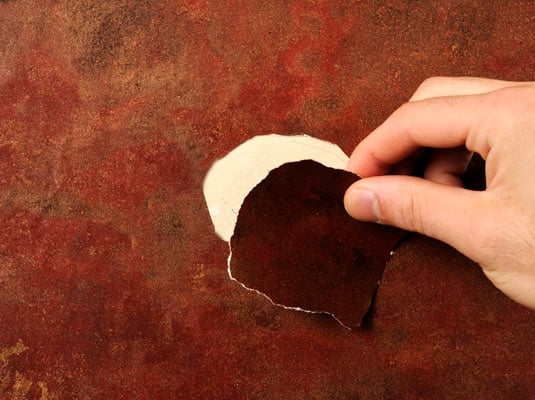 You'll have a few minutes to carefully align all patterns and colors. The patch should slide around until you have it in the right position.
Smooth the patch down and let the patch dry for 15 minutes.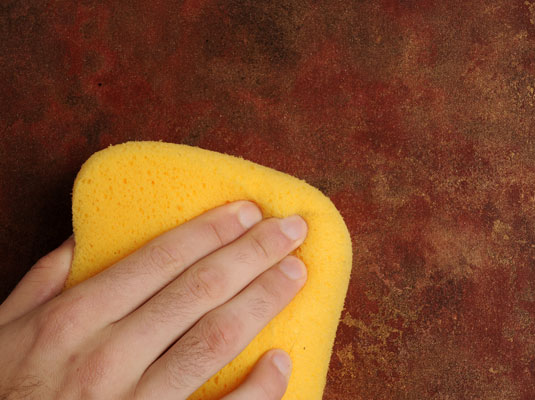 Use a damp sponge to smooth out the patch. Let the patch dry for 15 minutes.
Roll the edges with a roller to ensure a good bond.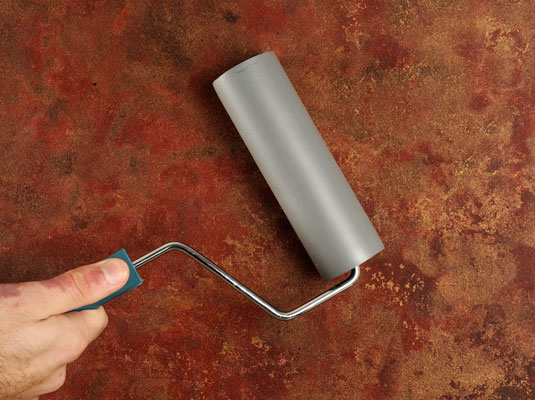 Use the roller to squeeze out excess glue and form a strong bond.. Use a damp sponge to clean off any adhesive that squeezed out.
About This Article
This article is from the book:
This article can be found in the category: