Knowing how to stain and seal a hardwood floor properly pays off in having a beautiful finish and enduring protection. Staining and sealing hardwood floors the right way — whether you're refinishing, refurbishing, or stripping the wood floor — results in years of enjoyment.
Clean the surface of the floor.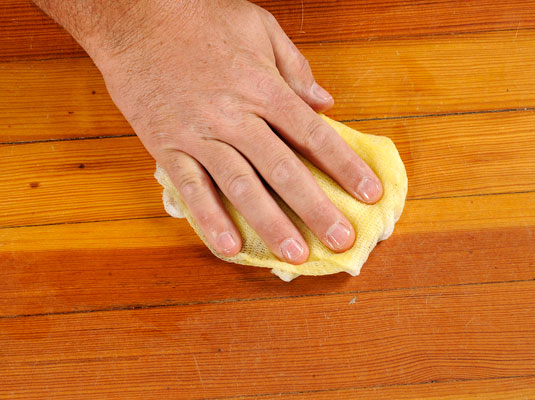 Carefully vacuum up dust and grit from the sanding process, and then wipe down the floor with a tack cloth to pick up any remaining dust.
Use a rag or paint roller to apply a penetrating stain.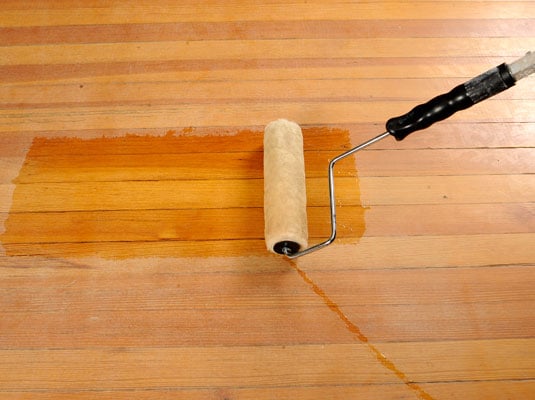 Follow the grain of the wood. Try to apply as even a coating as possible. Select a stain that won't raise the grain of the wood or you'll have to sand the floor after applying the finish. Allow to dry for one hour.
Floor finishes can emit harmful vapors, so be sure the area is well ventilated as you work.
Use a brush or roller to apply a coat of polyurethane finish.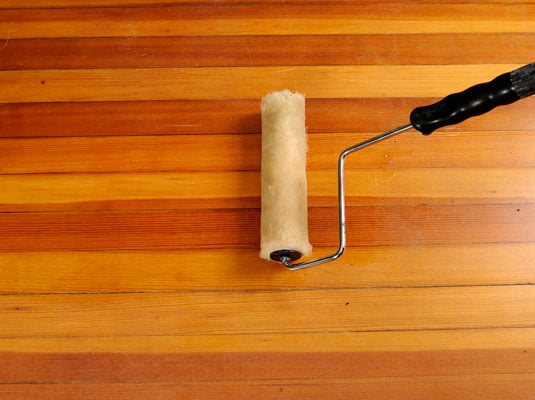 Follow the grain of the wood when applying the polyurethane. Let the first coat dry for six to eight hours.
Polyurethane is durable and provides a glass-smooth finish that will protect your floor. Liquids spilled on a polyurethane finish bead up and can be easily wiped away.
Sand lightly and apply the second coat of polyurethane.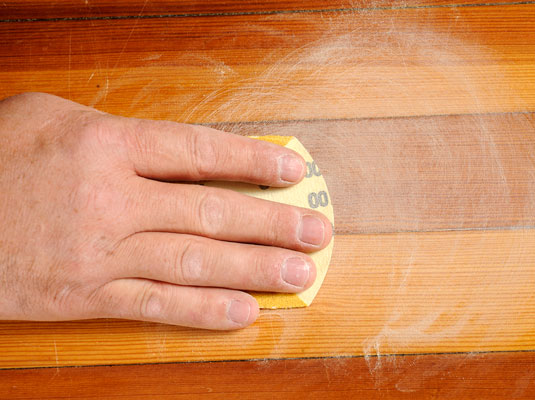 You'll need to rough up the smooth hard surface from the first coat of varnish so that the second coat will adhere well. Sand lightly with a fine sandpaper, like #220. Use a tack cloth to wipe up all dust. Apply a second coat of polyurethane, and allow to dry at least overnight.
About This Article
This article can be found in the category: