Who doesn't love the combo of pumpkin and cream cheese in a dessert recipe? This delicious pumpkin cheesecake parfait is easy to throw together for your next party or holiday gathering.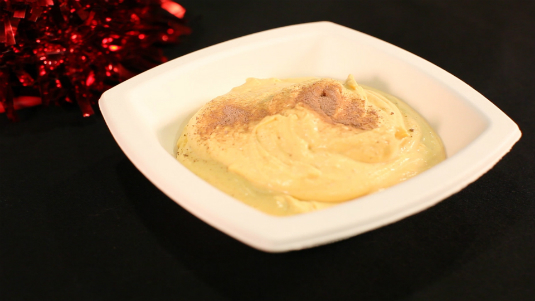 Two 8-ounce packages cream cheese, softened
3 cups cold heavy cream
1 cup plus 3 tablespoons confectioners' sugar, divided
One 15-ounce can pumpkin
1 teaspoon pumpkin pie spice
In a large bowl, beat cream cheese, 2 cups heavy cream, and 1 cup confectioners' sugar with a mixer at medium-high speed for 5 to 6 minutes or until thickened and fluffy. Beat in pumpkin and pie spice until smooth.

In a medium bowl, beat remaining 1 cup heavy cream and remaining 3 tablespoons confectioners' sugar with a mixer at high speed for 3 to 5 minutes or until stiff peaks form.

Spoon cream cheese mixture into serving dishes, and top with whipped cream. Garnish with pie spice, if desired. Serve immediately.
About This Article
This article can be found in the category: