Make this luxurious raspberry sorbet only when you can find very ripe raspberries. If you use unripe raspberries in your sorbet, it could be bitter. Also, you need an ice cream machine to make this particular dessert.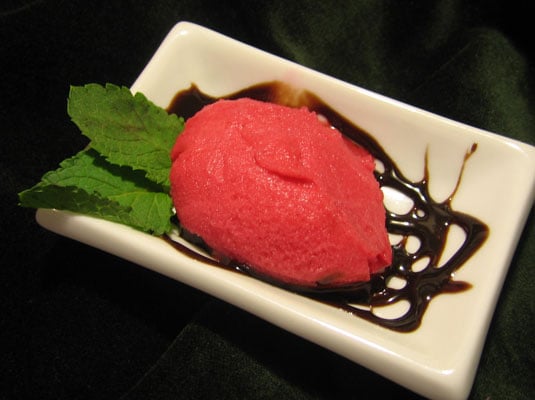 Preparation time: 25 minutes
Freezing time: 1 hour
Yield: 6 servings
6 cups raspberries
6 tablespoons sugar
1/2 cup water
1 lemon
Wash the raspberries.

Juice the lemon.

You can discard the lemon itself — you want only the juice.

Place the raspberries, sugar, water, and lemon juice in a blender.

Purée well.

Strain into an ice cream machine.

Churn for about 20 minutes.

The sorbet should be thoroughly frozen but easily scoopable.

Pack the sorbet tightly into an airtight container and freeze for 1 hour.

Scoop onto serving plates.
About This Article
This article can be found in the category: