The New American Plate by the American Institute for Cancer Research (AICR) is a good example of how to design your meals to help you achieve and maintain a healthy body weight and transition to a more plant-based diet. Quite simply, it encourages you to visualize your plate when you plan and prepare meals.
As you can see from the following illustration, your plate should be two-thirds full with vegetables, fruits, whole grains, or beans. Only one-third of the plate should be animal protein. This is pretty much the opposite of the typical American plate.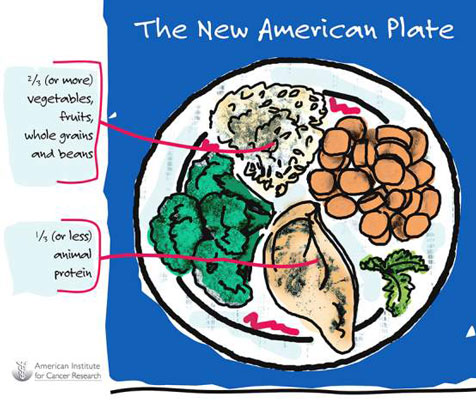 Credit: Illustration courtesy of the American Institute for Cancer Research
The U.S. Department of Agriculture (USDA) has adopted a similar eating guide through MyPlate, shown here. MyPlate has replaced the old Food Guide Pyramid as a means to help encourage a diet made up of grains, vegetables, and fruits, with much smaller amounts of protein.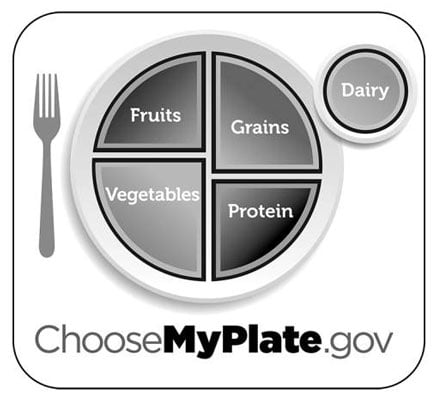 Credit: Illustration courtesy of the U.S. Department of Agriculture
About This Article
This article is from the book:
This article can be found in the category: