Single crochet ribbing is a long strip of very short vertical single crochet rows. Because these rib rows will lay perpendicular to the rows in the body of the finished sweater, you normally make the ribbing first and then work the body of the sweater off the row-end stitches along the long edge of the rib.
Crochet ribbing that's approximately 2 inches wide:
Use worsted-weight yarn and a size H-8 U.S. hook to chain (ch) 9.
This is your foundation chain.
Single crochet (sc) in the second chain from the hook, and then single crochet in each chain across, turn.
You now have 8 single crochet stitches.
Chain 1 and then single crochet in the back loop of each single crochet across the row, turn.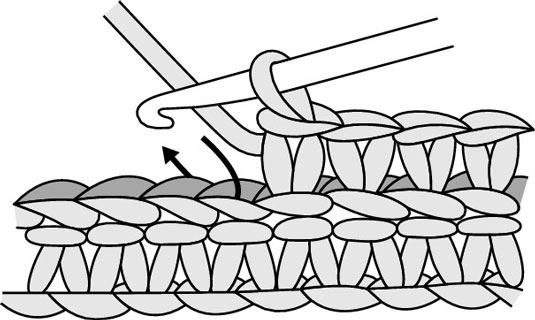 Repeat this step until the rib reaches the desired length.
About This Article
This article can be found in the category: