Many newly retired people find they must face a difficult truth — their retirement nest egg just won't go as far as they thought it would, especially with healthcare costs rising twice as fast as incomes. That makes things even more difficult when you're on a fixed-income retirement budget with no chance for raises to cover those ever increasing costs.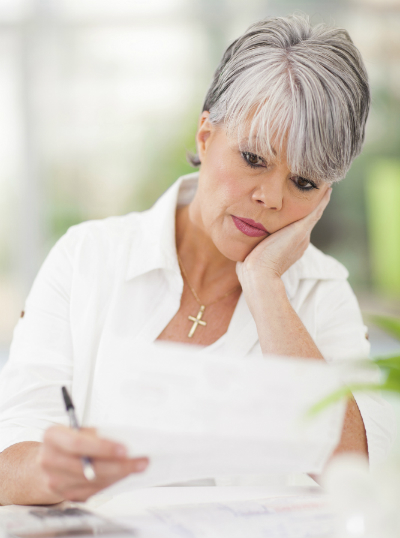 Credit: ©iStockphoto.com/michaeljung
Here are some scenarios of why people need or want to go back to work:
Without going back to work at least part-time to supplement your retirement income, you could quickly find that your spending money you thought would be available for entertainment and travel quickly disappears. As healthcare and other costs of living continue to rise during retirement, you could find that you don't even have enough money for the day-to-day basics you need.

You've probably read stories in your local paper about seniors eating pet food in order to be able to afford their medicines. While Medicare prescription drug coverage helps to some extent, the infamous Medicare Part D donut hole, where all of a sudden seniors find they have no coverage for awhile, is still creating financial crises for many people dependent on a fixed income who can't afford monthly financial surprises.

While healthcare expenses can be the biggest problem, people who worked for companies that were sold or went bankrupt can be hard hit too. Many of these people who expected a certain guaranteed pension find they're earning about half what they expected when the company switched to another type of employer-retirement plan, such as a cash-balance plan. Suddenly they find out that they have no choice but to go back to work to pay the bills.

Others just have to admit they didn't save enough to keep up the lifestyle they've become accustomed to and want to continue to enjoy. Still others who thought they had equity of $500,000 to a million dollars in the home they bought 20 to 30 years ago and planned to use that for their retirement portfolio, found it's worth half what they expected as the housing bubble burst around the U.S. in 2006.
About This Article
This article can be found in the category: