Passive income is the key to building real wealth. Think of passive income as another name for yield (the money you make on an investment). What makes it passive is that, after it's up and running, the investment requires minimal input from you for the income, or yield, to keep coming in, month after month.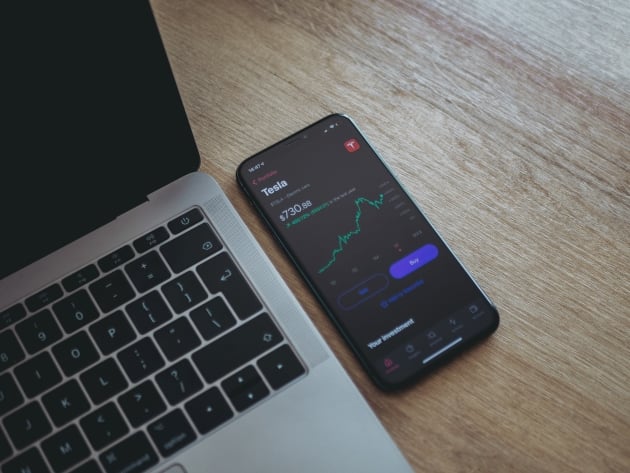 @ Aidan Hancock / Unsplash.com

In other words, you invest some of your time and money upfront, and you get money back in return on a regular basis. Your money starts working for you, not the other way around. Sounds good, right?

When people think of making money through real estate, their first thought is often capital growth (for example, buying a property for $200,000 and selling it six months later for $270,000). That's a solid approach to making money, and capital growth projects certainly can make up part of any portfolio.

If you're going to treat your property portfolio as a business, you need to think about income, as well as capital growth. Investing for income tends to be less risky and more reliable than capital growth — because money in the bank this month, and next month, and the month after that is safer than relying on future growth.

That's not to say you won't achieve capital growth alongside income. If you own a collection of rental and serviced accommodation properties, for instance, those properties will likely grow in value over time. In this way, capital growth is like a cherry on top of a delicious income sundae.

Generating income from real estate is so exciting because it's relatively hands-off compared to, say, working 9 to 5 for a paycheck. In that way, it can be described as passive income.

The great Warren Buffett once said, "If you don't find a way to make money while you sleep, you will work until you die." So, if you like the idea of making money while you slumber (and, honestly, who doesn't?), then the passive income mindset is for you.

It's important to note that passive income isn't just about making more money (although that is, of course, a big attraction). It's not about greed. It's about rethinking the fundamental nature of work and developing the means to live life your way. For you, it may mean putting in a few hours in the morning and having the rest of the day off, or having a four-day weekend, or never wearing a suit again! In short, passive income gives you more freedom — to do whatever you want.

Passive income isn't a get-rich-quick scheme. It takes time to build up a good level of passive income. So, if you're looking to quit your job and devote yourself to real estate full time, it may be a while before you're comfortable giving up the security of your existing income.
Examples of passive income
Anything that generates money and isn't directly tied to your effort or output (in the way of a regular job) is considered passive income. So, investing in the stock market can be considered passive income. So, too, can real estate.

What's great about real estate investing is that there are so many exciting sub-strategies for generating a regular income, including the following:
Property development
Rent-to-rent
Houses in multiple occupations
Student and vacation rentals
If you think passive income ventures like these require a lot of upfront capital, think again. Rent-to-rent, for instance, requires nothing more than the first month's rent and deposit to get started — and sometimes less than that! In this way, property can offer a fairly low-capital route to passive income.

This is why I believe real estate is probably the most achievable path to passive income for the average person on the street. It can create serious wealth, too, if done right.
Pros and cons of passive income
Here are the pros and cons of passive income, as this author sees them. On the plus side passive income gives you:
More time and freedom: Assuming you build up to a level of passive income where you no longer have to work 9 to 5, you have much more choice in how you live your life and more time for the things you love.
Better work-life balance: You can be there to take the kids to school and pick them up at the end of the day, and manage your real estate investments when it works for you.
The ability to indulge your passion — and your talents: Concentrating on passive income has allowed me to invest in projects that genuinely interest and excite me. You can spend time on the parts of the business you find most interesting or are the best use of your time. The rest you can outsource to people who are better qualified.
Passive income gives you the means to reach your full potential. What could be more satisfying than that? On the downside, with passive income:
You have to take a longer-term view. Passive income isn't about getting rich overnight. It's about rethinking the way you work and earn money for the long haul.
There's a cost to being more hands-off. As your portfolio grows, you'll probably have to outsource some of your workload to other people and/or invest in technology to take care of certain tasks for you. This means sacrificing some of your income to cover these costs. For me, the additional cost is well worth it because it frees me up to focus on new opportunities and profit-enhancing activities.
You can't get away with putting in zero effort. "Low" or "minimal" effort, sure. But not zero effort. You need to invest some time in your investments, both in terms of establishing your new projects and checking in on them regularly.
When you've got a property up and running nicely, and you're generating a regular income from it, don't make the same mistake as a lot of investors and ignore the property. If things go wrong because you've stepped off the gas, you'll have to devote lots of time and energy to get things back on track.

To keep your investments on track, you're far better off spending a little time often than spending a lot of time only occasionally.
About This Article
This article is from the book:
This article can be found in the category:
This article is part of the collection(s):