Estate planning is all about what you want to have happen to you, your dependents, and your stuff when you're gone. Estate planning also covers what happens if you're alive but can't make decisions for yourself.

You may think that you don't care what happens after you're gone, but what about the family, friends, and stuff you leave behind? Do you care if the most important person in your life receives anything you may have of value, or are you okay with having the state decide how to divvy up your stuff? Who's going to go through your underwear drawer? Who will care for your beloved cat or, more importantly, your dependent children?

The first thing you need to do when planning your estate is to calculate your gross estate. Then you can employ different estate planning strategies based on the size and composition of your estate. Begin by entering your Net Worth total in Step 1 of the Calculating Your Gross Estate worksheet (shown in figure below), which you can download and print here.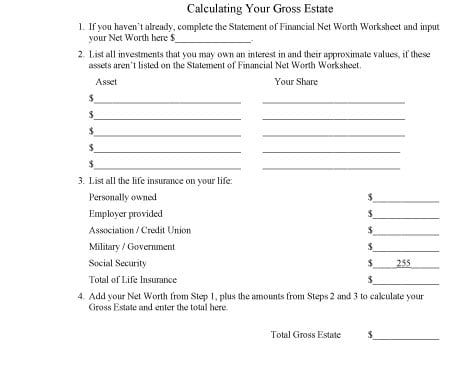 If you haven't yet determined your net worth, the Statement of Financial Net Worth Worksheet can help you figure it out. Download here.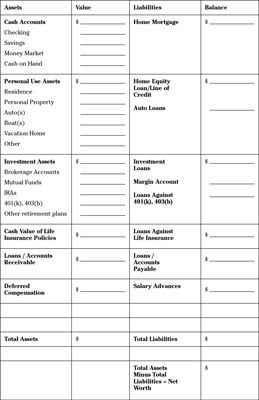 The number you came up with for your gross estate is probably bigger than you were expecting. That number represents, for most people, the stuff you need to figure out what to do with, and your estate plan tells the world what you want to happen to your stuff when you die.
About This Article
This article can be found in the category:
This article is part of the collection(s):