Here's an example of a budget report you can create easily using Microsoft Excel's standard templates. Use this outline to create your own budget overview and charitable giving plan. No special spreadsheet skills required!
If you're using Office 2010 for Windows or Office 2011 for Mac, you can create a report like this one using the free template Example Budget Report in Microsoft Excel.
A similar template is available from Office Online as Report5.xls or Report_B.xls for older versions of Excel. For newer versions of Excel (Office 2013 and later), consider adapting the 'Household Monthly Budget' template in Excel.
To access this:
Click File

Click New

In the 'Office.com Templates' bar (this bar is simply called 'Templates' in the Mac version) search for 'Household Budget' and several options will appear for you to choose from.
The screenshot shown is adapted from the Office 2010 version of the template.
The U.S. version of the template from Office Online is denominated in U.S. dollars and may need to be changed to your own currency.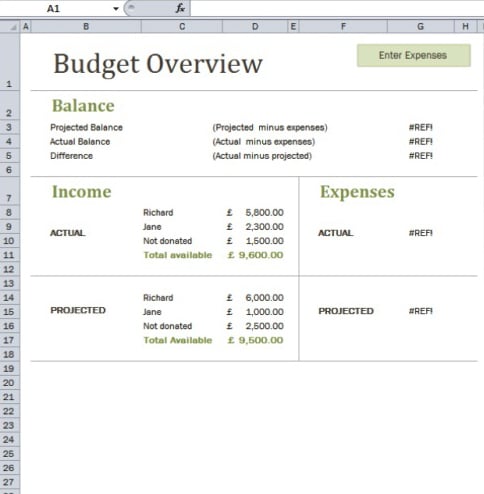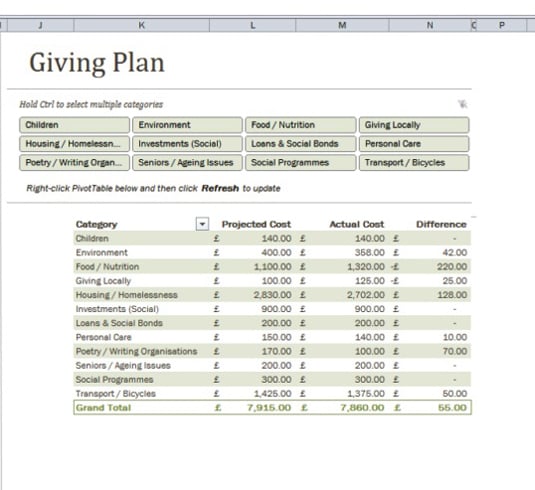 About This Article
This article is from the book:
This article can be found in the category: