If you don't find an Etsy team that meets your needs, you can start one of your own. For example, you may want to start a team for other Etsy members who share your passion for your medium, who live in your geographic area, who are devoted to a particular style of design, who share similar goals with their Etsy shops, or what have you.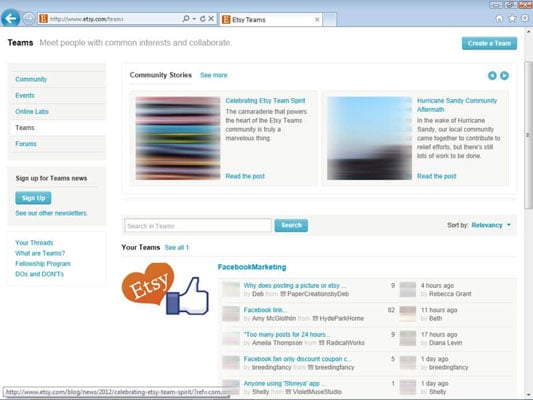 Note that when you create a team, you automatically become its captain, so administrative duties fall to you (unless you delegate them to other members).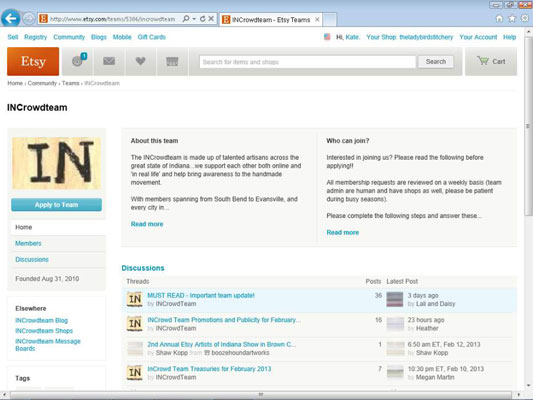 To create a team, click the Create a Team button in the top-right corner of the main Etsy Teams page. Etsy prompts you to enter the team details.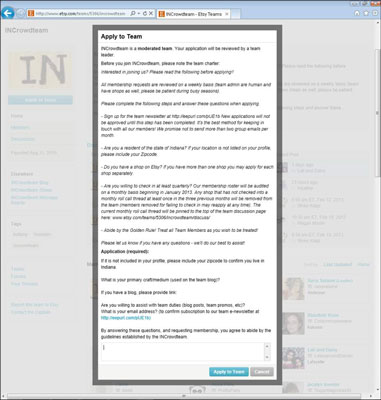 The name and team type

A short description and (optionally) a long description

Rules about team access and (optionally) who can join

Application questions (if needed)

The team's logo

Tags to describe your shop

Related links (for example, you may include a link to your own personal website or to some other relevant page online)
After you fill in the requested information, click Create Team.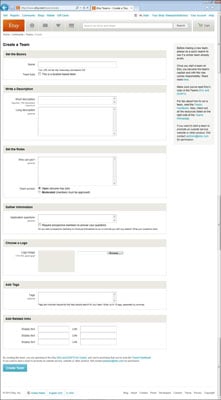 About This Article
This article can be found in the category: