To understand the present utility of QR Codes, you have to at least be aware of what the future might hold. Here are six alternatives to QR Codes that could either compete with code technology or replace it altogether.
Microsoft Tag is most like a QR Code
Microsoft Tag is probably the most similar to QR Codes. Like QR Codes. Tag is a type of bar code that when scanned by a Tag reader links the user to online content.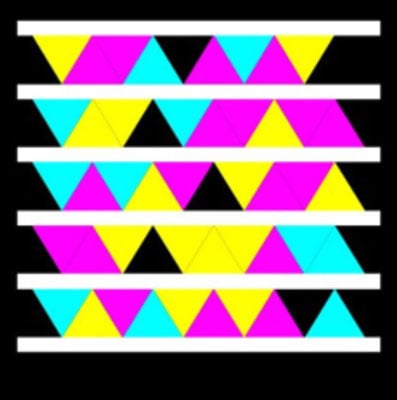 Some of the advantages of Microsoft Tag include these:
They're faster than QR Codes.

You can store more data on a Tag than you can a QR Code.

You can make them as small as 3⁄4 inch. Generally, QR Codes should be one square inch or larger.
But Microsoft Tag has one big drawback: You can read them only with a Microsoft Tag reader, which may be acceptable if Microsoft mobile devices were as popular as iPhone, Android, and BlackBerry, but Microsoft devices command less than five percent of the market.
Google Goggles searches based on a picture
Google Goggles is like regular Google search, but instead of inputting words to search, you open an app on your mobile device, take a picture, and search on the image.
For example, if you take a picture of Fenway Park, where the baseball team the Boston Red Sox play, it brings up search results related to the park, its history, and other relevant facts.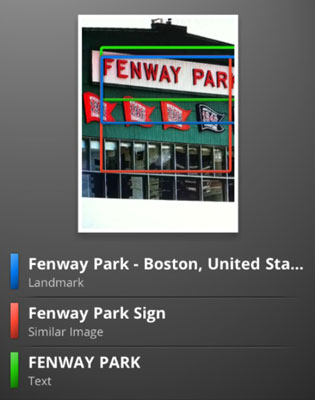 Google Goggles is interesting and useful, but the technology is new and it doesn't work on everything — yet. Also, in most instances, snapping a picture and searching on it takes you to search results, not a specific web page or destination.
Augmented reality converges online and offline
It's accepted that augmented reality is very, very cool. QR Codes connect the offline and online worlds, but augmented reality overlays the real world with digital content. Augmented reality is a live, direct or indirect, view of a physical, real-world environment whose elements are augmented by computer-generated sound, video, graphics or GPS data.
With augmented reality, you can let potential real estate buyers see the inside of a building from the sidewalk using their smartphones. They just align the screen of their phone with the building, as if they were taking a picture or recording video and digital data overlays the image, showing what's inside.
This informational video from Layar, a company pioneering this technology, shows some of the incredible uses of augmented reality.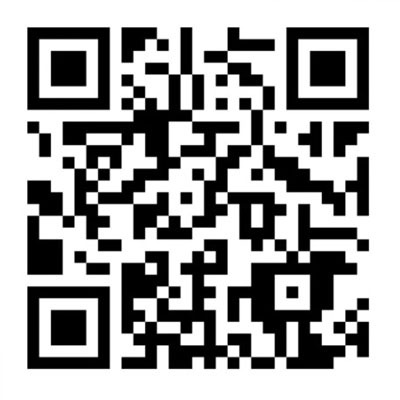 Scan this QR Code with a reader to see augmented reality in action.
Near field communication for device-to-device connections
Near field communication (or NFC) involves a mobile device and an NFC chip. When the device is placed close to the chip, which can be placed in many things, including another phone, it prompts the device to take a specific action (such as open a web page, dial a phone number, share a picture or video, and so on).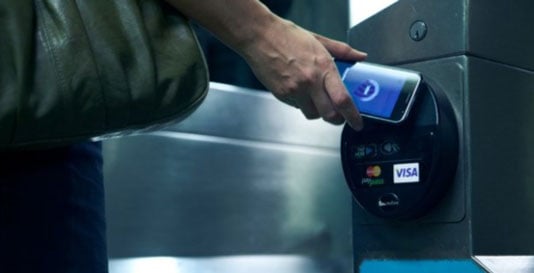 NFC between two devices works similar to the Bump app you might have used on your smartphone to exchange contact information. Although Bump uses different technology, the swap is initiated by two enabled devices "bumping" together for a just a second or two.
NFC is very easy to use. Just put your smartphone near an NFC chip and you're done. No scanning, no reader, no holding up your phone. You don't even need to physically "bump" the devices.
One of the challenges of NFC, however, is that an NFC chip can't be put in a magazine ad, business card, or anything else printed. Using a QR Code is much easier.
About This Article
This article can be found in the category: