In content marketing, it's important to understand how keywords fit in when you're constructing your buyer's journey. The keywords that people use tell you their intent, that is, what they are trying to accomplish. When you create your keyword list, you should consider buyers' commercial intent. That means that you want to focus on keywords people use when they intend to buy things.
Here's how this works. People undertake basically three types of searches:
Informational searches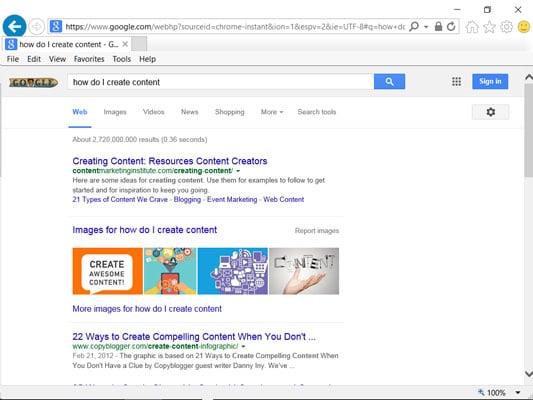 This is the type of search users perform when they are primarily looking for information. Their searches contain such words as "how do I" or "where can I." For example, the results of a Google search for "how do I create content" is shown.
Navigational searches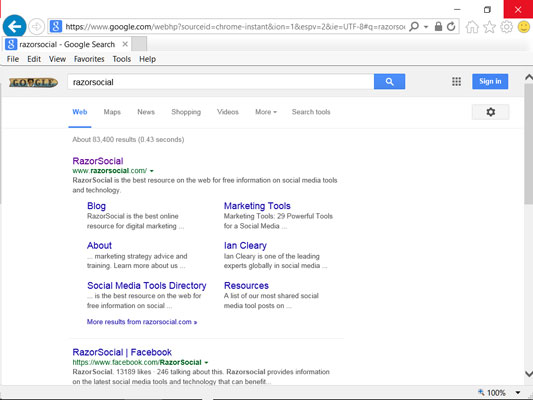 Users conduct this kind of search when they know exactly what they are looking for. For example, if they want to read articles on Ian Cleary's blog, they type in razorsocial, as shown.
Transactional searches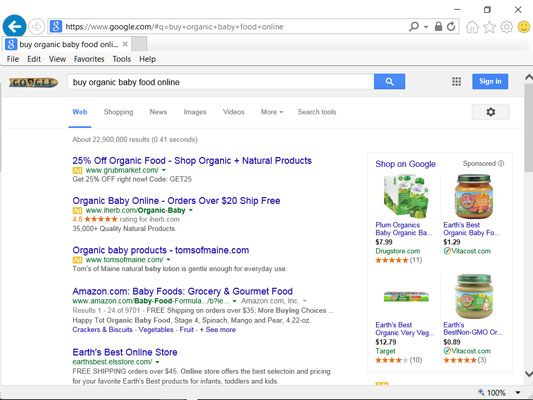 User intent here is to buy something. This is the type of keyword that you want to focus on. You want to ensure that the people who want to buy can find you.
Along with words such as buy, the category of product appears. For example, you see searches such as "buy organic baby food online" or "ship organic baby food." The results for a search on Google for "buy organic baby food online" are shown.
About This Article
This article is from the book:
This article can be found in the category: