Did you know that any good commercial beauty product likely contains extracts of plant-based whole foods? If you look at the ingredients closely, you'll see them — maybe hidden between all the other (toxic) chemicals that are put into most skin products. Why not go right to the source and put these foods directly on your skin, without the fillers and additives?
Avocado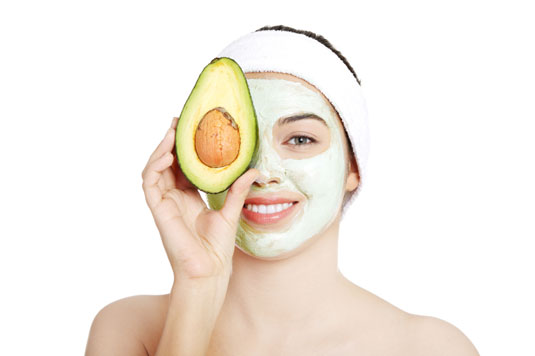 Using avocado is an excellent, natural way to nourish and care for your body without any abrasive chemicals. Essential and extra-virgin avocado oil has long been used in beauty products such as hair conditioners, moisturizers, cleansers, and facials. This is because avocado is a rich source of several essential nutrients that refresh and moisturize your skin.
Scoop out the flesh of a ripe avocado, mash it in a bowl, and smear it on your skin for a nourishing mask. Leave it on for at least 20 minutes before washing it off.
Coconut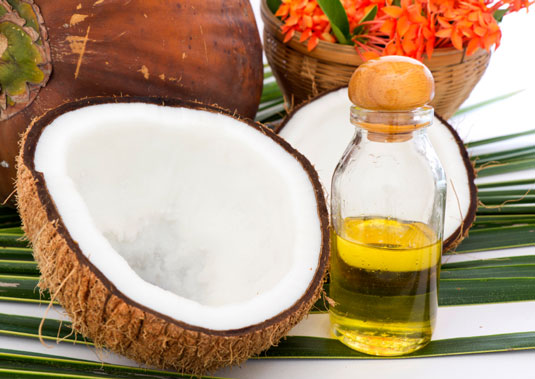 Coconut oil, which you can buy in glass bottles, makes a great moisturizer from head to toe, particularly for dry lips and rough hands and feet. You can even use it on your scalp and for your hair.
Raw Honey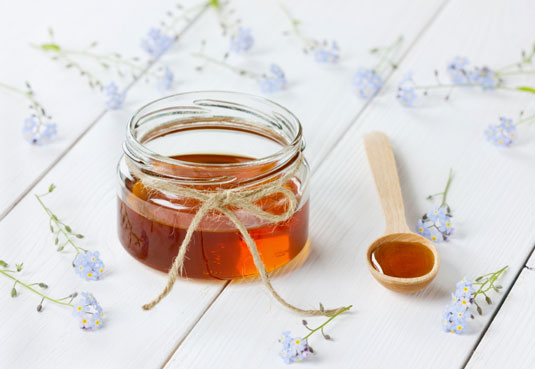 Raw honey is incredible for your skin, thanks to its antibacterial properties and hefty serving of skin-saving antioxidants. Whether you're looking for an inexpensive DIY solution or a powerful skin treatment, raw honey can help you regain your glow.
The best way to use honey is to apply it topically as is (undiluted). That way, your skin can soak up all of its goodness. After about 15 minutes, rinse it off. You may need two rinses to get it all off!
Lemon Juice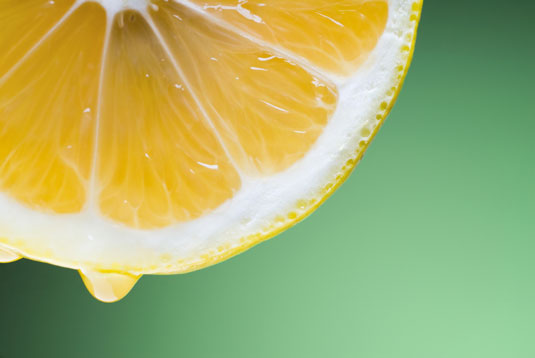 Fresh lemon juice has many benefits when applied directly to the skin.
The acids in lemon juice may be irritating to some people, so be sure to dilute lemon juice with water before applying it to your skin:
Diminish the discoloration caused by scars, certain skin disorders, and age spots by applying lemon juice to the discolored area. It may be helpful to apply the lemon juice at bedtime and leave it on the skin overnight.
Use lemon juice on acne and blackheads to reduce the frequency and severity. If you leave lemon juice on the acne and blackheads overnight, be sure to wash it off in the morning.
Try lemon juice as a natural exfoliant; the citric acid acts as a gentle "skin peel" that removes the top layer of dead skin cells. This results in a smooth complexion when used regularly. It also helps brighten or lighten the skin, moisturizes and tones, and fights wrinkles.
Apple-Cider Vinegar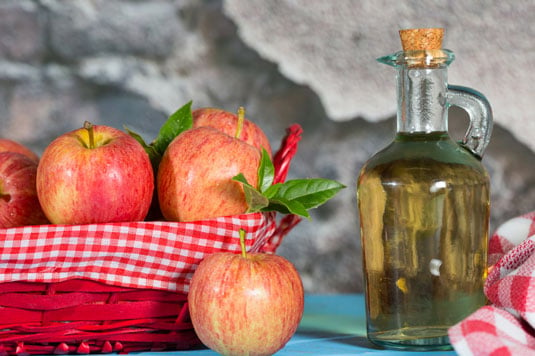 Apple-cider vinegar is often recommended as a treatment for age spots and warts and as a hair conditioner, and it helps balance the pH of your skin and hair.
For age spots, use a mixture of one part vinegar to two parts water as a toner. You can also apply undiluted apple-cider vinegar directly to the spots. Preferably, you should do this several times a day for at least a month. Some people have even better results mixing the vinegar with either fresh orange juice or onion juice and applying it several times a day.
You can treat warts with apple-cider by soaking a small cotton ball in the vinegar and using tape or a bandage to keep the soaked cotton ball in contact with the wart for as long as possible. You can either do it in the morning and keep it on all day or do it before bed and wear it overnight.
e aware that the warts may turn black before falling off. Continue with the treatment for a further week, even if the wart looks to be gone, to make sure it doesn't return.
Try doing a rinse of apple-cider vinegar after you shampoo instead of using conditioner. It makes your hair lustrous and soft without any harsh chemicals.
Strawberries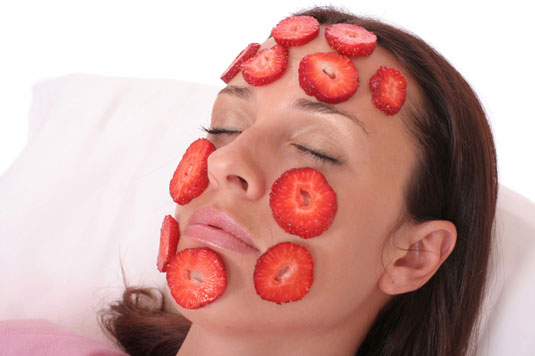 Did you know you can put strawberries directly on your face by mushing them into a mask or rubbing them over your skin? They combat oil, work as an antioxidant, and brighten your face. They're also rich in vitamin C, which has amazing benefits for brightening and nourishing your skin. They also can be used to whiten your teeth!
Bananas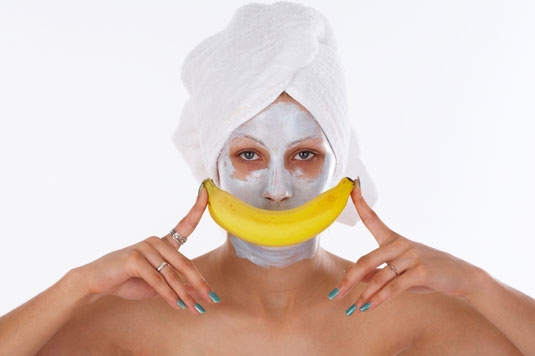 Bananas whose skins have a few brown spots are perfect for a face mask. This means your bananas are slightly soft and ripe. Bananas exfoliate like crazy and give new life to a dull complexion. They also moisturize and are great for all types of skin. Mush it up (add a little honey if you'd like) and rub it on your face. Leave on for 10 minutes and rinse.
Almonds and Oats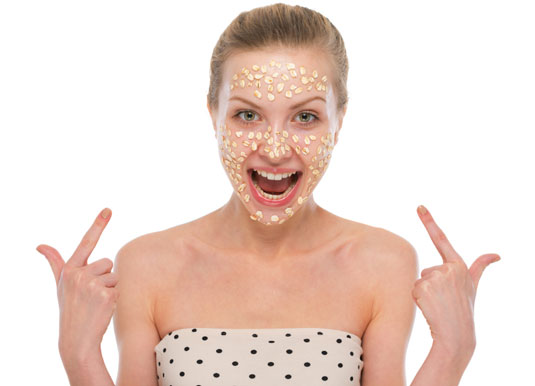 Toss either almonds or whole oats into the food processor and turn them into a powder. Then you can add water and use them as a facial scrub. They moisturize, exfoliate, and cleanse. Almonds are also rich in vitamin E, which has nourishing properties to soothe skin and promote wound-healing.
Instead of water, add some non-dairy milk and turn these scrubs into a luxurious way to soothe dry or sunburned skin. Rub gently on the skin, being careful not to be too abrasive.
Olive Oil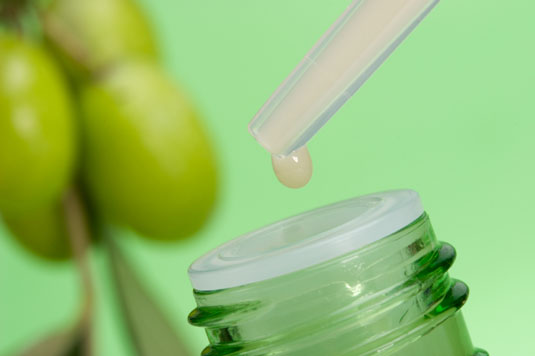 Olive oil is a centuries-old beauty staple. Moisturize your face with it, condition your hair with it, or add some salt to make the easiest hand scrub ever.
A good rule of thumb when buying olive oils (or any oils, really): Go for extra virgin, expeller pressed, and organic when you can. They're higher in antioxidants, contain fewer chemicals, and aren't as "messed with" as more-processed kinds.
Aloe Vera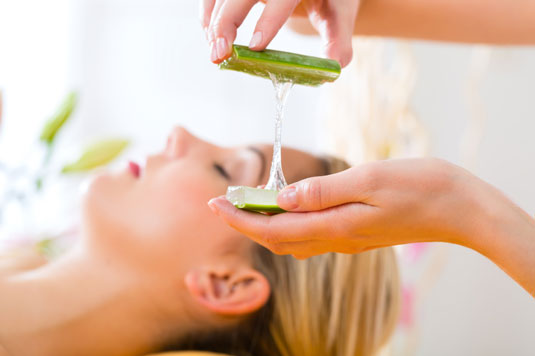 Aloe vera is one of the most nourishing plants on the planet for the skin.
It's an excellent moisturizer for the skin and helps to rejuvenate, hydrate, and keep your skin looking fresh.
Aloe vera has antimicrobial properties, making it ideal to treat acne.
It's an amazing natural antioxidant.
It's helpful in retaining skin's firmness, making it a great anti-aging skin cream.
Aloe vera gel or meat, from the whole leaf, is also known to reduce pain and inflammation both internally and externally. It's most helpful with sunburns, insect bites, rashes, eczema, and cuts and wounds.
Just pull off a leaf and cut it open, extract the gel, and moisturize away!
About This Article
This article is from the book:
This article can be found in the category: