Locations for mainstream films are normally found by a location scout, whose job is to use the script to find buildings, fields, forests, and other locations that suit the scenes in a film.
How simple can you make a location? This is one of the first things you should think about when location hunting. If your scene is set on top of the Eiffel Tower, does it have to be there? Could the scene take place somewhere else — like, say, your back garden?
The next thing to think about is whether the location works for the scene and the story. If you're filming a scene where the dialogue and emotions are important, you may want to find a location with few distractions, one that will help build emotions. One crew chose a forest for their film because someone could get easily lost in forest. A forest also has few distractions apart from the occasional person walking his or her dog.
It's good to keep the locations for your film close to where you live. This makes it so much easier to film your scenes. There shouldn't be any need to travel too far unless you can't find a location near you, at which point you should speak to your parents nicely and ask them to drive you there. One of the reasons you should consider using locations near you is because when you're out filming, people will likely recognize you and know what you're doing.
After you've decided on the locations you need for your film, you can go out and find them. You may decide to use rooms in your house or your back garden, which is great. When you go out location hunting, remember to take a still camera with you. It's good to photograph the location for use when planning your shots. Photographing the location also shows you what it looks like through a lens. Some locations can look different on a camera than in real life.
It helps to visit and photograph your location at the time of day you are planning to film. This can help you work out where the natural light is coming from. If your location has a specific background you want to use, you will need to consider the best time of day to capture it in the best light.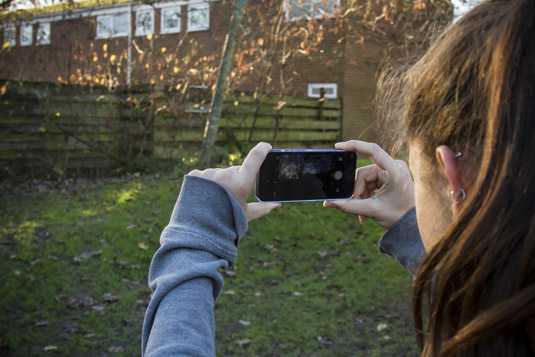 Is this what your filming location really looks like?
Be sure to have a Plan B for your location. What would happen if you arrive at your location to film your scene and find that people are camping there or having a party? You can either find another day to film or have a second location planned.
About This Article
This article is from the book:
This article can be found in the category: