Bonjour, hola, shalom, and marhaba! March 6-12, 2022 is National Foreign Language Week in the U.S. — and, perhaps, a reminder of that abandoned New Year's resolution you were so excited about back in January.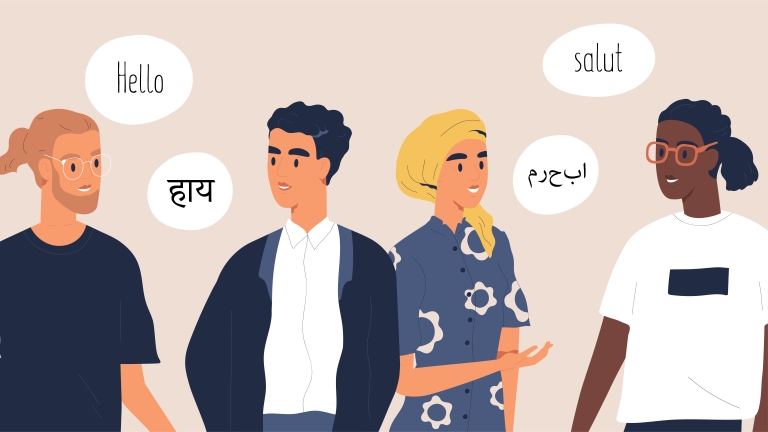 New language, new opportunities
You might have figured out by now that learning a new language is a huge undertaking — but the rewards are exponential. Studies have repeatedly shown that learning a second (or third, or fourth) language has substantial long-term benefits: It's a skill that improves your executive function, slows cognitive decline, and improves your attention span — something many of us could use a little help with these days.

There's more: Multilingualism has also been shown to enhance creative thinking and improve memory. On a more concrete level, being bilingual can unlock new career and social opportunities — not to mention the relief you'll feel when you can confidently navigate the dinner menu on your next trip overseas.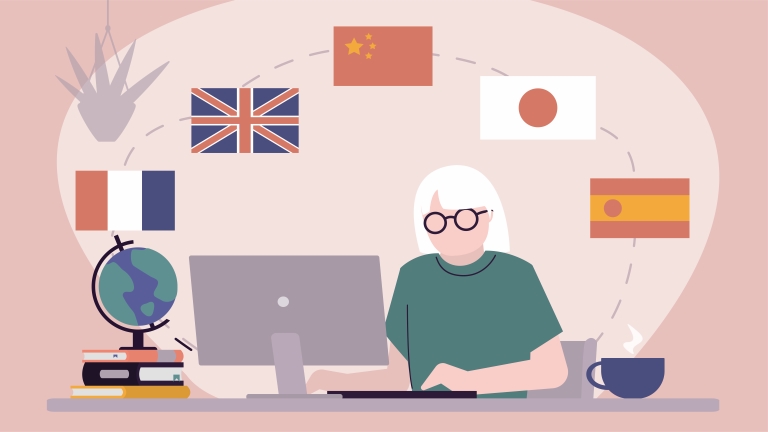 How to choose a language to learn
If you're ready to get started, the first order of business is picking a language. To narrow down your options, think about how you'd ideally use your new skill in the real world:
If your goal is to start simple, stick with a language that's closest to your first language. For English-speakers, options include Danish, Italian, Romanian, Dutch, Norwegian, Spanish, French, Portuguese, or Swedish.
If your goal is to increase your earning potential, you'll want to research which languages are in high demand for your industry. According to Babbel, the best languages to learn for a career in business are Mandarin, German, Spanish, Portuguese, Japanese, French, and Arabic. There are also many opportunities to work for the U.S. government if you speak Chinese, Korean, Farsi, or Arabic.
Your goal may also be personal. You might want to communicate with loved ones in their native tongue, prepare for a trip overseas, or translate your favorite K-pop songs. Tying your language goals to something that has personal meaning can help you stay motivated on your learning journey.
Get started learning with a dummies book
language-learning books.
More to explore about languages
Still not sure where to begin? For additional inspiration, learn…

...to cook an authentic Italian meal

...the importance of Japanese greetings and goodbyes

...to make introductions in German

...to make small talk in Chinese

Arrivederci! (that's Italian for "until we meet again")
About This Article
This article can be found in the category: