Bass Guitar Music: Note Names and Values
Bass Guitar Music: Note Names and Values
Knowing how to read music really helps if you want to play bass guitar. The following figures present your main rhythms (with rest symbols included free of charge) and the note names on the fingerboard of your bass. You also see how the notes correspond to written music and tablature. With these figures, you now have the tools to start reading music, literally becoming literate — on bass, that is.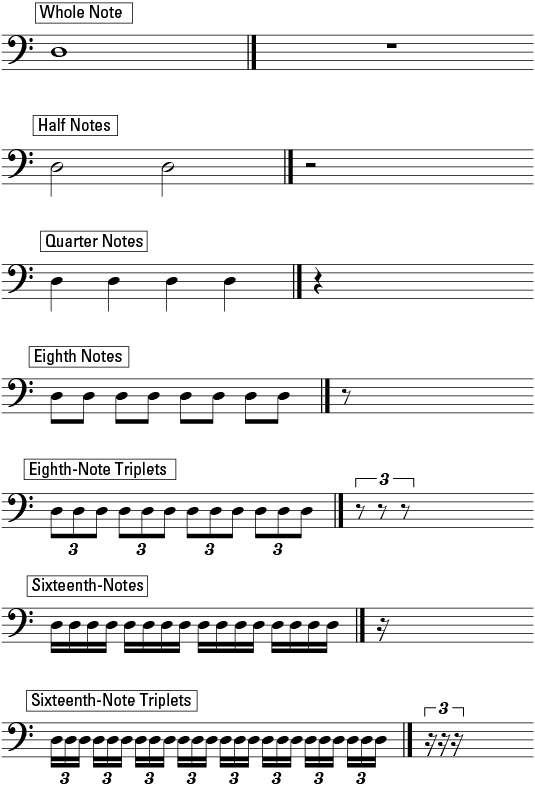 Note values and corresponding rests.


Notes on the bass fingerboard.


How musical notes correspond to tablature.
Click here to download and print this tablature and fingerboard diagram.