How to Create a WordPress Blog Post
How to Create a WordPress Blog Post
Blogs are all about getting the word out, and WordPress makes it easy for you to post entries to your blog. You can easily add images and hyperlinks when posting a message to your blog. To add an entry to your blog, follow these steps:
1

Log in to your WordPress blog.

When you log in as administrator, WordPress displays the Dashboard, which enables you to administer — that is, create new posts, edit posts, and all the other fun stuff you can do with — your blog.
2

Click the + New links at the top of the dashboard and then choose Post.

Your web browser refreshes to the Add New Post section of your blog.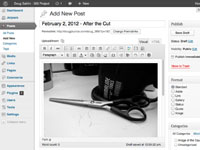 3

Enter the desired information.

When you post an entry to your blog, you can format the text and add images to the post.

Look for icons similar to what you find in most word processing applications. Notice that others are specific to the WordPress blog. You can add links, upload multimedia, and much more. There is also an icon that displays Kitchen Sink mode.

You add hyperlinks by clicking the Links icon. This opens a dialog box where you to enter the URL and determine whether the web page opens in the same browser window or in a new one.
4

Click Preview.

his opens a preview of the post in another tab, just as it will appear when you publish it. At this point, you can click Edit to change any part of the post.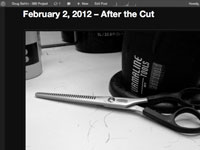 5

If the preview looks good, click the Add New Post tab in your web browser, and then click Publish.

Note the Save as Draft option, which enables you to save the post as an unpublished draft on the server. This gives you the option to finalize a long post at a later date. When you save a post as a draft, you can edit and then publish it. If you choose Publish, WordPress publishes the blog post.

If you or your client posts information on several different topics, you can create a category for each topic. This makes it easier to manage your blog.