WordPress
WordPress powers about one-third of all websites on the Internet. Yeah, that's a lot. Check out our articles on this flexible platform.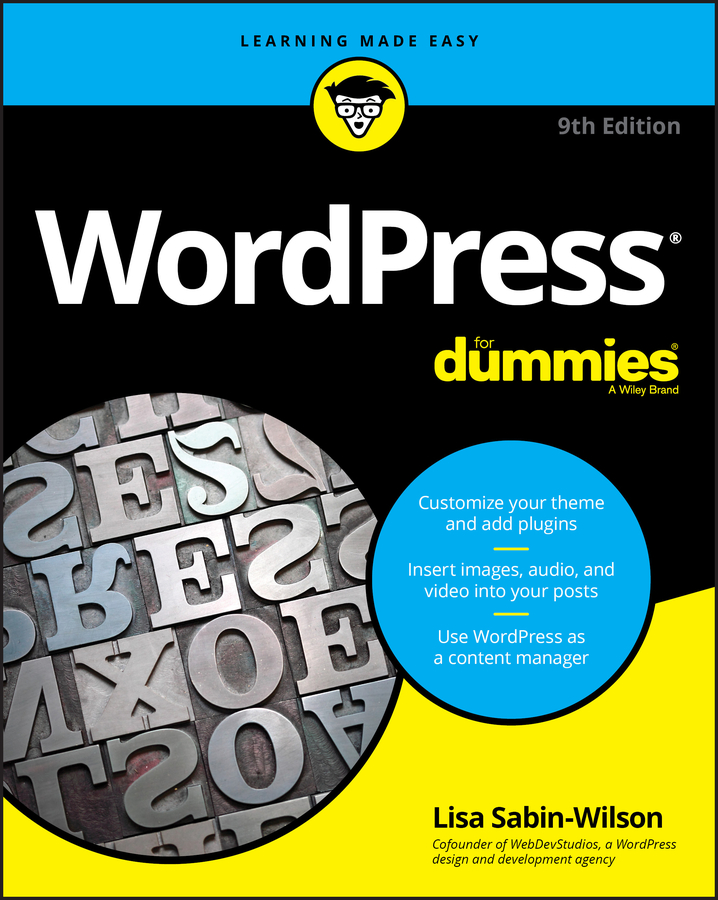 WordPress
WordPress For Dummies
Published 01-07-2021
Get to know WordPress with this simple and approachable reference
WordPress For Dummies, 9th Edition helps readers discover the power of the WordPress web content building tool. Web builders have created 75 million websites using WordPress and this book will show you how to add your blogs and websites to that count.
WordPress For Dummies, 9th Edition drops you right into the fast lane to publishing your first website or blog by teaching you to:
· Customize a theme
· Create your first post
· Use WordPress as a content management system
· Work with multimedia formats
· Add plugins to your site
· Establish a publishing routine
Perfect for new bloggers, experienced bloggers converting to WordPress for the first time, and people accustomed to WordPress who want to learn more about the full potential of the technology, WordPress for Dummies, 9th Edition is an indispensable addition to the library of every blogger and webmaster.
Explore Book
WordPress
WordPress All-in-One For Dummies
Published 04-09-2019
Set up your WordPress site today!
WordPress is a state-of-the-art blog publishing platform with a focus on aesthetics, web standards, and usability. The latest version of WordPress.org will be replaced in the fall of 2018 with WordPress 5.0. This will include a major change with the addition of new editor Gutenberg.
Take your WordPress experience to the next level with the information packed inside this All-in-One. From the basics of setting up your account, to choosing a host and theme, to managing content with editor Gutenberg, to keeping your site secure, these 8 books of expert information will help you take the WordPress community by storm.
Build your site foundation
Choose a server
Become a site admin pro
Learn how to manage content using Gutenberg
Get ready to blog all about it!
Explore Book
WordPress
WordPress For Dummies, 8th Edition
Published 07-28-2017
Updated to capture all the changes expected to come with the latest release of WordPress, the brand-new edition of this bestselling guide gives you an all-access pass to using this powerful publishing platform to get your very own blog or website up and runningin no time. In WordPress For Dummies, you'll find out how to choose and customize a theme, pick the perfect web host, manage multiple websites with multiple authors, and tons more. Due in large part to its state-of-the-art features, WordPress has become the go-to platform for website owners and bloggers who want to be noticed.
Explore Book