How to Add Sound to Your Page with CoffeeCup
How to Add Sound to Your Page with CoffeeCup
Although it is not necessarily a good idea to add sound to your Web page, CoffeeCup does an excellent job of supporting the embedding of sounds. Follow these steps to add sound to a Web page in CoffeeCup:
The user can stop sound from playing by clicking the browser's Stop button; you may wish to let your users know this in text on your Web page; many (even most) users don't know it.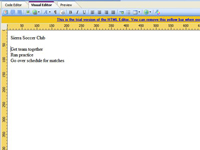 1

Open the Visual Editor tab in CoffeeCup; move the cursor to the beginning of the text.

This will put the HTML code for embedding the sound at the beginning of the BODY area of the Web page, where it will be easy to find if you need to modify it.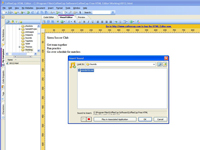 3

Navigate to the sound file you want to include and select it.

The pathway to the file shows up next to the Sound to Insert prompt.
4

Click the green triangle and click Play in Associated Application.

The sound file will play so you can decide whether to use it.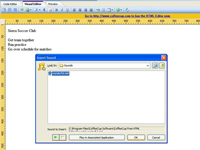 5

Click OK to accept the sound.

A small image will appear in the Web page and the sound will now play whenever the page is opened.

The HTML code generated by CoffeeCup will actually play the same sound twice. To correct this, you have to follow the rest of these steps.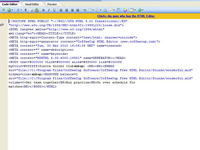 6

Click the Code Editor tab.

The code for playing the sound, both an embed tag and a bgsound tag, will appear.
7

Remove the embed tag.

This way the sound will play only once on the (many) browsers that support bgsound. Users whose browsers don't support bgsound won't hear anything and won't know what they're missing. Alternatively, you can remove the bgsound tag. This way the sound will play once, not on the (many) browsers that support embed.