How to Delete a Section Break in Word 2007
How to Delete a Section Break in Word 2007
In Word 2007, you can use the Delete key to delete a section break. The following steps show how to delete a section break with the Delete key.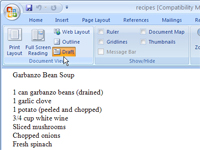 1

On the View tab, select Draft in the Document Views group.

This method works best in Draft view with the Show/Hide command working to display the section breaks. To access the Show/Hide command, press Ctrl+Shift+8.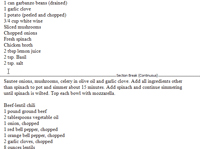 2

Position the insertion pointer just before the section break.

Don't click the mouse. Simply position the insertion pointer.