How to Build a Two-Column Right-Stop List in Word 2010
How to Build a Two-Column Right-Stop List in Word 2010
A Word 2010 right tab may seem useless until you've seen one in action. If you want to create a two-column right-stop list in Word, you need to use the right tab. You commonly find these kinds of lists in dramatic programs, but they work just as well for a variety of purposes:
1

Start out with a blank line of text.

You can open a new document or just press the Enter key to go to the next line in the current document.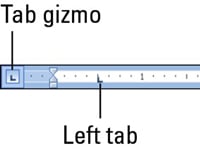 2

If the Ruler isn't displayed, click the View Ruler button.

This button appears on top of the vertical scroll bar.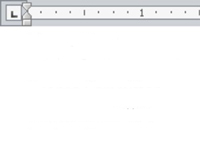 3

Click the Tab gizmo on the Ruler until it shows the Right Tab option.

If the Tab gizmo already displays the Right Tab option, just skip to Step 4.
4

Click the mouse at the 4-inch position on the Ruler.

The position is just a guess at this point. Later, you can adjust the right tab stop setting to a more visually appealing one.
5

Type the left column text.

The text is left-justified, like normal.
6

Press the Tab key.

The insertion pointer hops to the right tab stop.
7

Type the right column text.

The text you type is right-justified, pushing to the left while you type.
9

After you enter all the text, mark the text as a block, and then use the mouse to drag the right tab stop.

Drag back and forth until you find a location that looks visually appealing.