How to Create a Site Collection in SharePoint Online
How to Create a Site Collection in SharePoint Online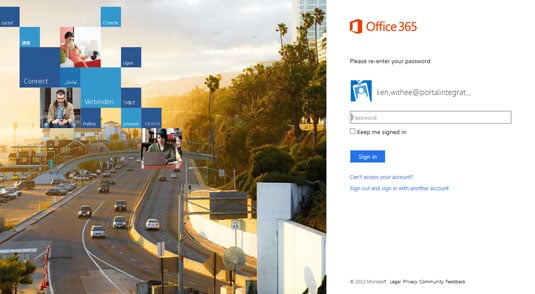 16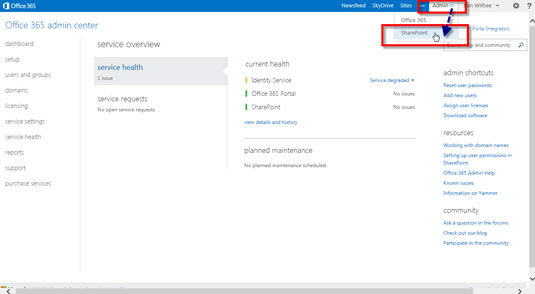 26
On the administration page, click the Admin drop-down list in the upper-right corner of the page.
Select SharePoint.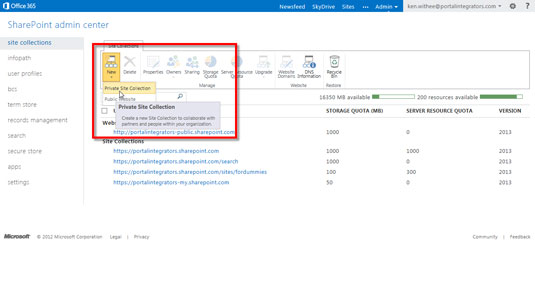 36
On the SharePoint administration page, click the New button.
Select Private Site Collection from the drop-down list.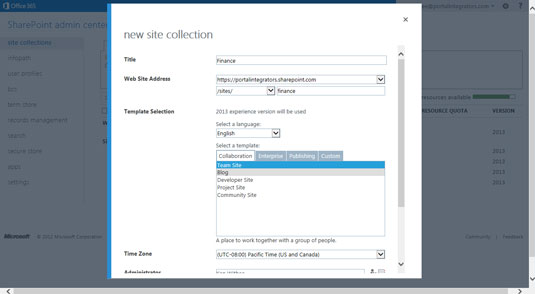 46
Fill in the form with the information for your Site Collection.
Click OK.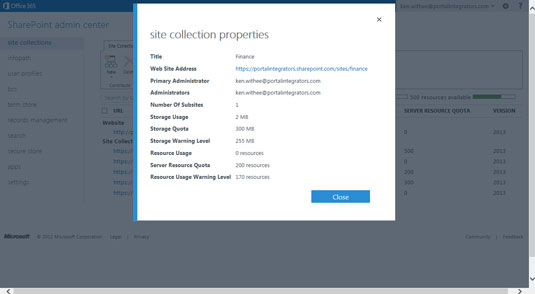 56
Click your new Site Collection.
You can view its web address and other information.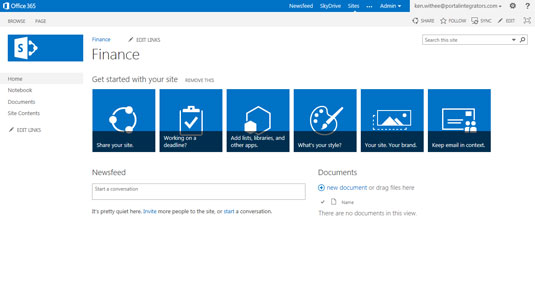 66
Enter the website address in a new browser window.
You can now access your new Site Collection in SharePoint Online.