How to Add a User to a Site in SharePoint 2013
How to Add a User to a Site in SharePoint 2013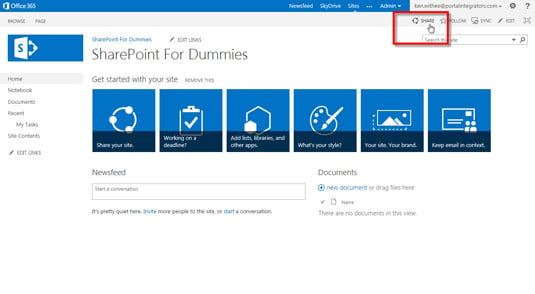 17
On the home page of your site, click the Share button.
The Share button is located in the upper right corner of the page.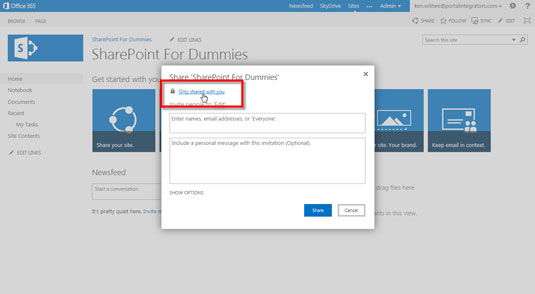 27
Check to see with whom the site is currently shared.
You'll find this information at the top of the dialog box.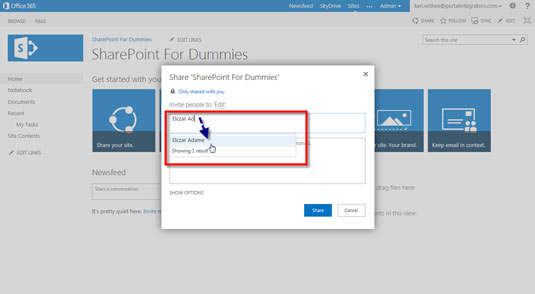 37
Enter the names of the people with whom you want to share the site in the top text box.
You can enter names, e-mail addresses, or an alias such as Everyone. As you type the names, e-mail addresses, or aliases, a drop-down list appears with matching names.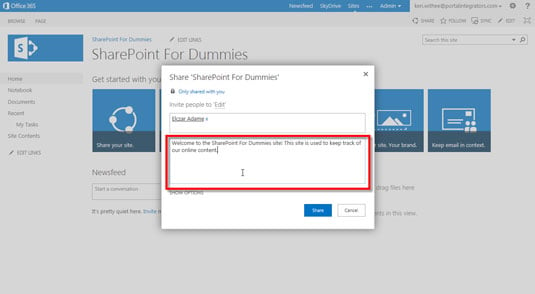 47
Enter a personal message for the invitation in the bottom text box.
The personal message appears in the e-mail message SharePoint sends to the people you are sharing the site with; the e-mail message also provides information on how to access the site.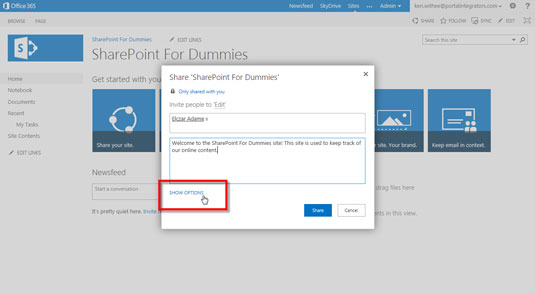 57
Click the Show Options link.
Clicking this link shows additional options for sharing the site.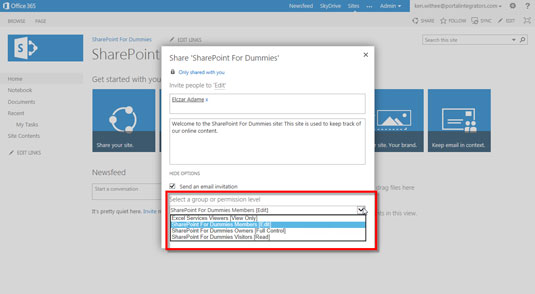 67
(Optional) Deselect the Send an Email Invitation check box if you would rather not send the invitation e-mail; choose an option from the Select a Group or Permission Level drop-down list to set the level of permission for the new users.
The default permission level for new users is Edit, but you can also select other permissions for the users in the drop-down list.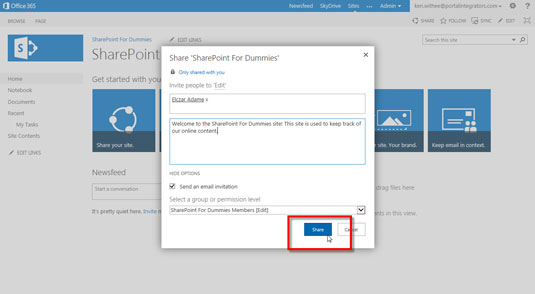 77
Click the Share button.
The site is now ready for sharing.