Add a Word Template as a Content Type in SharePoint 2013
Add a Word Template as a Content Type in SharePoint 2013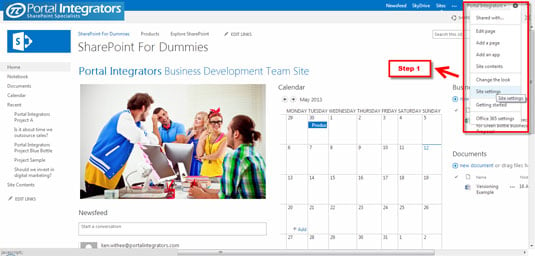 17
Select Site Settings from the gear button drop-down list.
You will be directed to a list.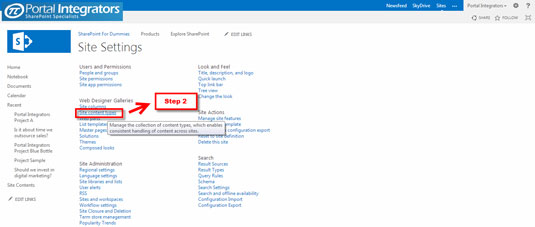 27
Go to Web Designer Galleries.
Select Site content types.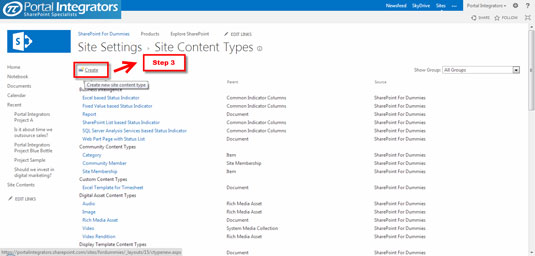 37
Select the Create button.
There are two ways in which you can associate a document with a Content Type: selecting from your site's current list or creating your own. For this example, you will create one.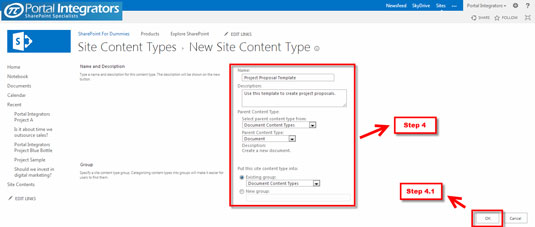 47
Put the Name, Description, Parent Content Type, and Group (i.e, New or Existing), where you want the document to belong.
You will be asked to fill in the details of your Content Type. In this example, a Project Proposal Template in a DOC file will be associated with the Content Type.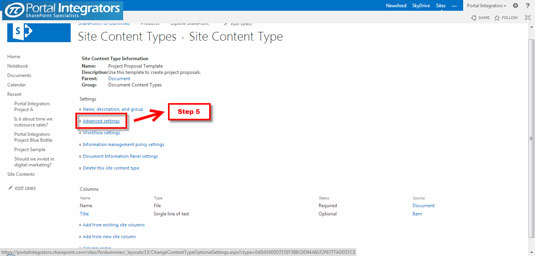 57
Select Advanced Settings.
SharePoint 2013 will ask you to associate a document for the Content Type.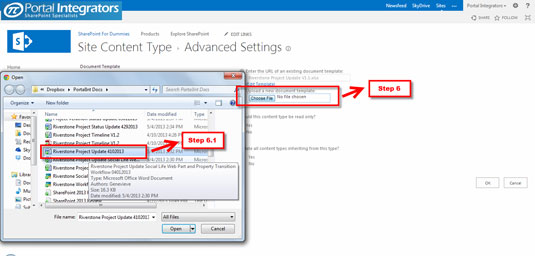 67
You can associate a document for the Content Type by uploading one directly from your local folder.
Or you can associate an already existing one from your Team Site.

77
For this example, a local file was uploaded. You can add more settings for the Content Type, such as read-only-access.
Site Content Types are one of the most efficient ways to share documents and increase collaboration. With this feature in place, it is easy to create and manage documents and ensure that they are always up to date.