How to Enter Calendar Appointments from Outlook.com
How to Enter Calendar Appointments from Outlook.com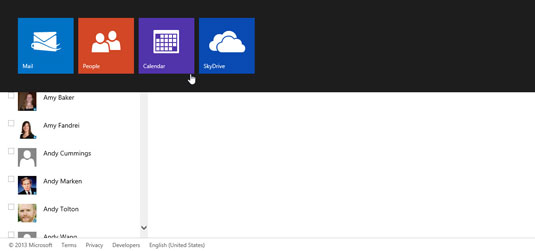 18
Click Calendar in the Ribbon.
The calendar shows your appointments.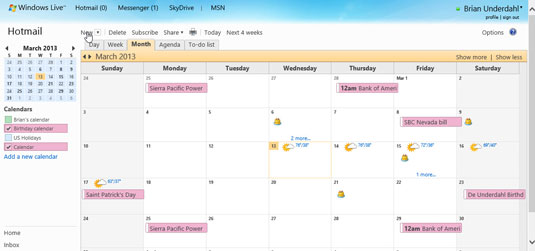 28
Click the New button on the toolbar at the top of the screen.
The Add an Event form appears.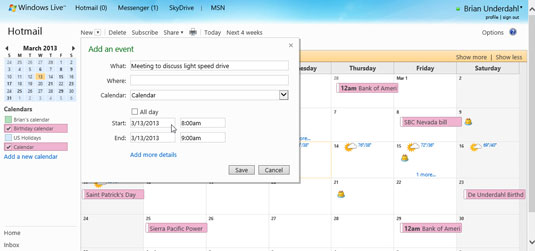 38
Click the What box and enter a name for your appointment.
Enter something that describes your appointment, such as Meeting with Bambi and Godzilla.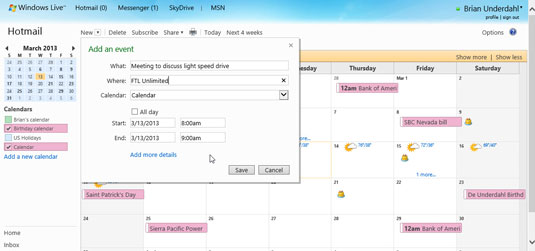 48
Click the Where box and enter a location for your appointment.
Hmmm, perhaps central Tokyo?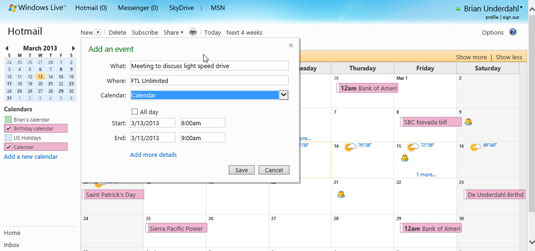 58
Click the arrow next to the Calendar box and choose the right calendar.
You can link multiple calendars to Outlook.com.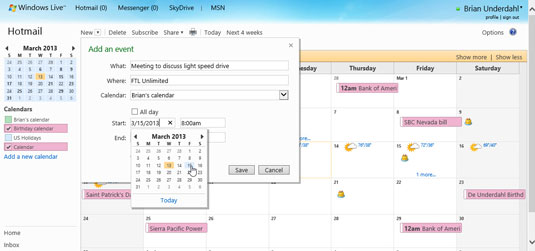 68
Click the Start date of your appointment.
If the pop-up calendar doesn't have the date, click the arrows next to the name of the month in the small calendar until the date appears.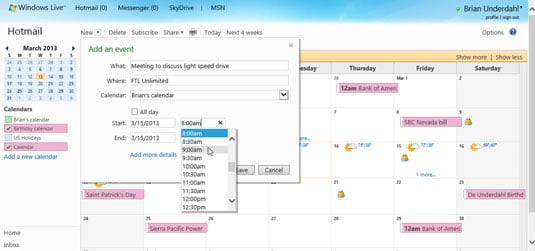 78
Click the Time box and choose the time of your appointment.
Select the start time for your appointment.
While you're entering appointment information, you can enter the location, end date, and end time. Click Add More Details to enter other information such as meeting recurrence details.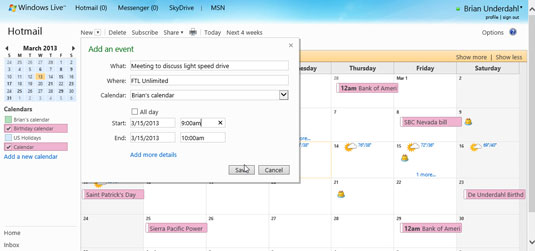 88
Click Save.
By default, your Outlook.com calendar will send you e-mail notifications about upcoming appointments for the day. Click the link in the e-mail message to see appointment details.