How to Send a Private Message on Facebook
How to Send a Private Message on Facebook
Facebook has a feature that enables you to send private messages to your friends. Think of it like Facebook e-mail, only your personal e-mail address is not revealed. Even better, you can e-mail those whose e-mail addresses you don't know. Sending messages to non-Facebook friends is built into the system, allowing for private chatting (instead of posting on public Walls). It's important to note that while you can follow the easy process outlined below to privately message friends on Facebook on desktop devices, messaging on your smart phone is a bit different and requires the Messenger app.
Learn how to send a private message on Facebook with these five easy steps:
1

One way to send a message to a friend is to click the Messages link on the left side of your home page.

Facebook takes you to your Messages page.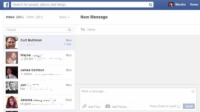 2

Click the New Message button in the top-right corner of this page.

A blank message form opens on your screen enabling you to send private messages to your Facebook friends.
3

In the blank message form, address the message by typing your friend's name into the To box.

Facebook begins to auto-fill names from your friend list as you type. When you find the correct friend, select the name by clicking it or highlighting it, and then press Enter.
4

For these messages, fill in the Message text box as you would for an e-mail.

When you've completed your message, simply click the Send button in the lower-right corner of the New Message form (or click Cancel if you've changed your mind).

You have options to attach files, photos, videos, and links to your message, as well as a variety of items — depending on whether you subscribe to any Facebook applications.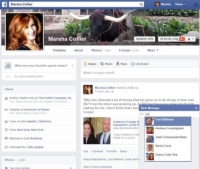 5

Alternatively, you can visit a friend's Facebook Timeline page to send a private message.

Click just under the cover photo, or click the messages icon (it may be grayed out) in the navigation bar at the top of the page.

There you see a link with the words Send a new message. Click it and a Chat window opens at the bottom of the screen; there you can select your friend's name and type in your message.