How to Install an Operating System on a Virtual Machine
How to Install an Operating System on a Virtual Machine
After you've created a virtual machine, the next step is to configure it to install an operating system. First, you'll need to get the installation media in the form of an .iso file (an .iso file is a disk image of a CD or DVD drive). After you have the .iso file in place, follow these steps: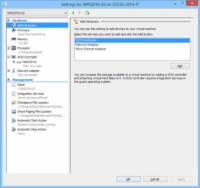 1

From the Hyper-V Manager, choose the new virtual machine and click Settings.

The Settings dialog box appears.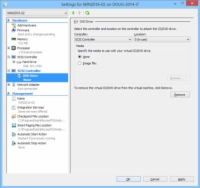 2

Click SCSI Controller in the Hardware list. Then select DVD Drive, and click Add.

The configuration page shown appears.
3

Click the Image File option, click Browse, and select the .iso file that contains the operating system's installation program. Click OK.

You're returned to the Hyper-V Manager screen.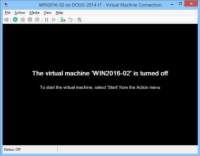 4

With the new virtual machine still selected, click Connect.

A console window opens, showing that the virtual machine is currently turned off.
5

Click Connect. Click Start.

The virtual machine powers up.
6

When prompted to press a key to boot from the CD or DVD, press any key.

The operating system's installation program starts.
7

Follow the instructions of the installation program to install the operating system.

That's all there is to it. You've now successfully created a Hyper-V virtual machine!