How to Find and Install Apps on Your Xbox One
How to Find and Install Apps on Your Xbox One
Xbox One includes a Store for games, movies, music and apps. If you are interested in installing apps on your console, you need to have an Xbox Live Gold subscription or at least the 14 days free trial activated. Only then can you install and use apps. If you meet this prerequisite, then go ahead and install the apps you want to use, following this step by step procedure:
1

Start the Xbox One and sign in.

Use your Microsoft account to sign in.
2

Go to the Store tab.

You'll find this on the right side of the dashboard.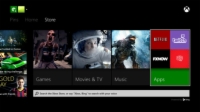 3

In the Store, select the Apps tile.

Wait for the Store to load and you will see all the available apps, split into sections: featured, new released, popular apps and so on.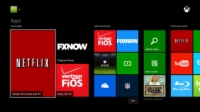 4

Select the app you want to install.

If you can't find an app, select Search apps and enter the name of the app you are interested in.
5

The app's page is displayed, where you can see more information about it

This includes its average rating, descriptions, images and so on.