Matching Angles to Food Subjects in Food Photography
Matching Angles to Food Subjects in Food Photography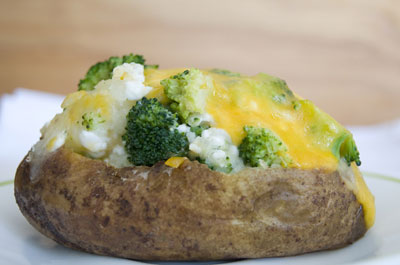 15
An eye-level shot creates an intimate look.
When it works, an eye-level angle is a wonderful, intimate look for a food. When it doesn't work, the viewer is left in the lurch, wanting to see what's up higher.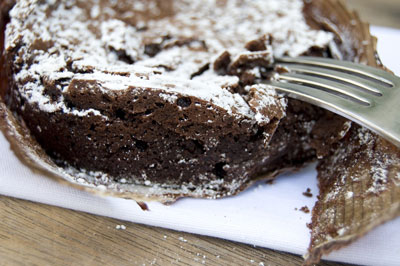 25
Camera angled just above the food works well for some small food subjects.
Shooting just above, or between 5 and 20 degrees, means positioning the camera just slightly above the horizon line. This angle is an interesting approach that can work well with a close-up shot of smaller foods, but it may or may not do the food justice.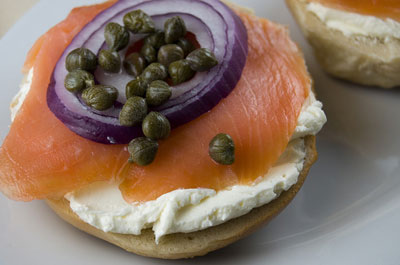 35
The 45 degree angle in this shot invites you in for a bite.
The angle range of the up-and-over angle really is the sweet spot for food photography. A slightly elevated angle makes the food look delicious and inviting, as you can see here. This angle is close to how you see food in the middle of the table ready to be served.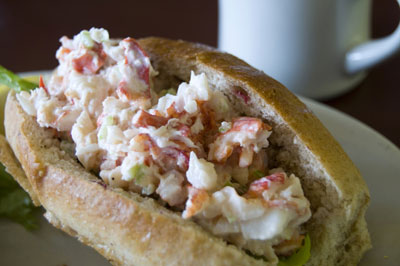 45
Selective focus brings your attention to the foreground — in this case, the lobster roll.
This image uses an elevated angle approached from the side for a pleasing composition. Selective focus is also in play here, with the focus being on the front area of the lobster roll and the back area of the roll and the background falling slightly out of focus.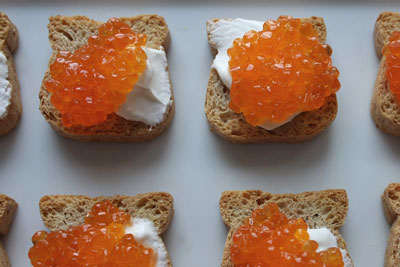 55
Using an overhead angle provides a sense of design to food images.
The 90 degree angle is getting a little more popular in the food world these days. It generally doesn't lend itself to the softer, selective focus look, but it's a great alternative look for images and can provide an interesting angle to display certain dishes, like this one.