Repairing Vintage Photos in Your Image-Editing Software
Repairing Vintage Photos in Your Image-Editing Software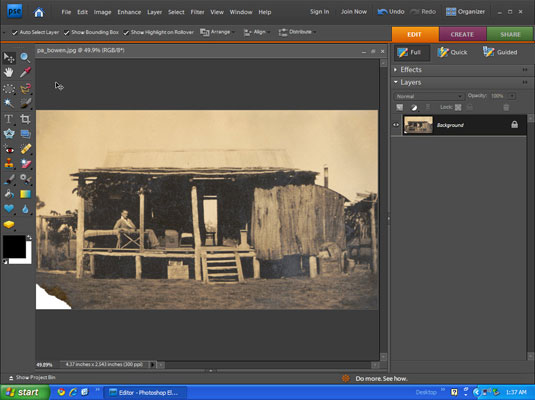 15
Scan the photo into your computer and open it in your image editor.
This figure shows a vintage picture in Photoshop Elements. Scan a photo for restoration at a fairly high resolution to get all the color, light, and texture information possible, which gives you more to work with. When the image looks right, you can reduce the resolution for a more reasonably sized file.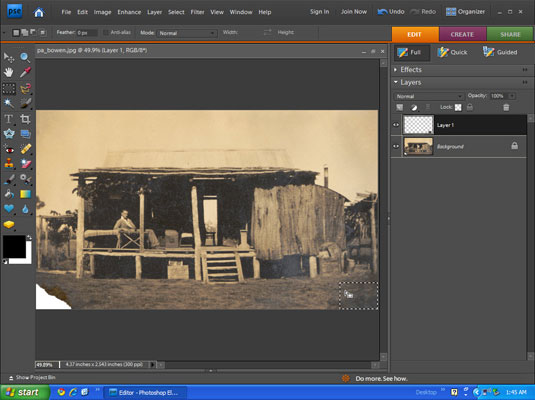 25
If multiple problems appear in a single area, start by solving just one of them.
Solving one problem might solve the other(s). If your photo has a torn corner with a big stain along the tear (like in this figure), you can paste content from the opposite corner over it, which both fills the corner and gets rid of the stain.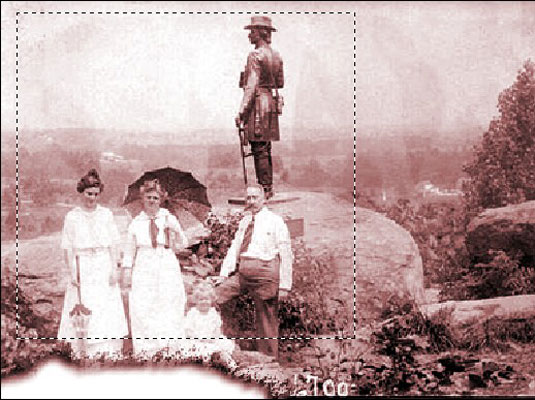 35
If a portion of the edge or frame is missing, try to crop out the damaged part.
This figure shows an image that can be cropped to just the important parts, eliminating hours of restoration work to rebuild the damaged mat the image was glued to.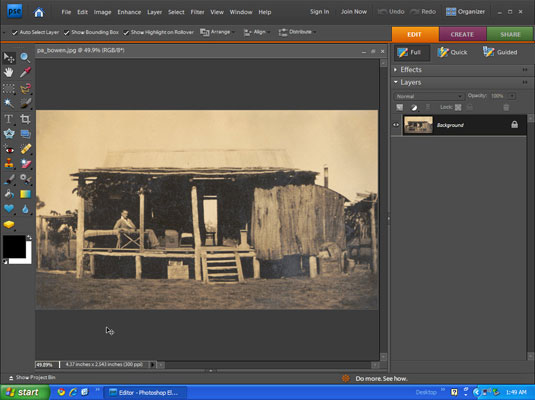 45
Tackle structural problems first.
First, replace that missing corner (as shown in this figure) or fill in that hole or deep crack in the photo. Then go about improving color quality, eliminating tiny scratches and spots, or bringing out detail lost to fading or bad lighting.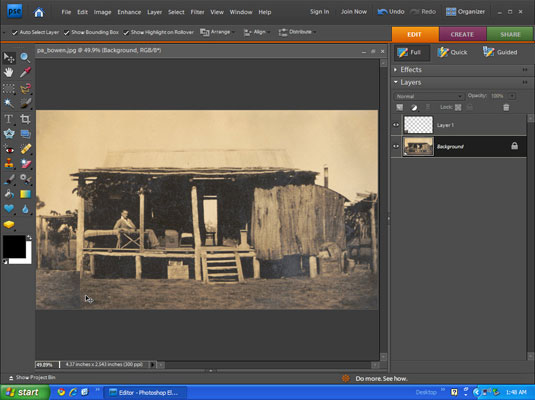 55
Work slowly and deliberately.
Don't try to work fast or do too many things at the same time — you don't want your restoration work to show in the final image, like in this figure, where you can tell the image has been manipulated.