5 Tips for Shooting Close-Ups with Your Digital SLR
5 Tips for Shooting Close-Ups with Your Digital SLR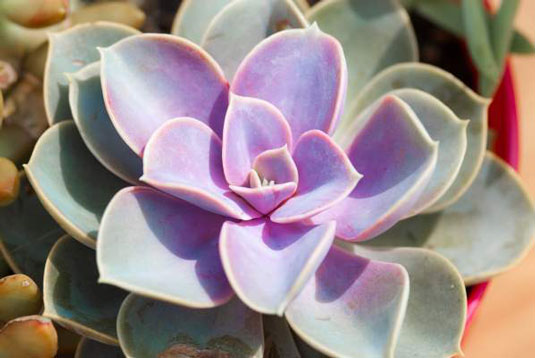 15
Zoom in.
This shot is an Echeveria. The leaves are very delicately shaped. The overall effect is like a flower bud. Sometimes it's just that simple! Grab a plant. Photograph it. This photo is nice partly because of the natural light.
The depth of field (portion in focus) is fairly shallow, even at f/6.3. This photo hides that fact, though, because most of the flower is face on and not at an angle to the camera. If you look closely enough, though, you can tell that the bottom leaves, the pot, and the table are getting progressively more out of focus.
Settings: f/6.3, 1/500 second, ISO 125, 300mm focal length. APS-C.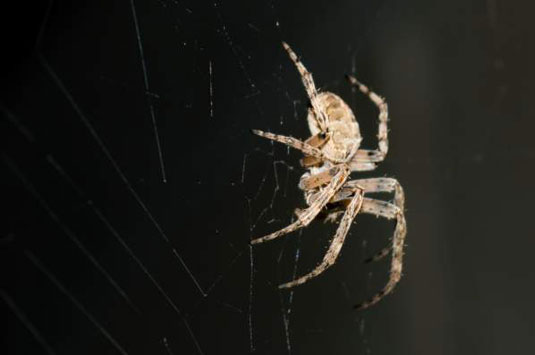 25
Notice your surroundings.
This shot was taken on a bridge next to an ornate stone sign. Interestingly, the sign was covered in spiders. One had spun a web between the sign and a tree.
Part of the challenge was getting the spider in focus. It was dark, and not the best situation to try manual focus. At this distance, the depth of field is small enough that manually focusing is pretty much impossible. This shot relied on the camera's AF system to target the spider.
Although a bit creepy, the shot turned out. It didn't allow for a ton of lens work for this close-up. The shot uses an 18–55mm kit lens, which meant it is zoomed in and the photographer had to stand close.
Settings: f/8, 1/160 second, ISO 100, 55mm focal length. APS-C.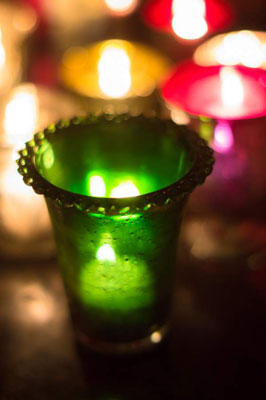 35
Set the stage.
You may have everything you need around your house (apartment, dorm, tent) to shoot your own creative close-ups. This is several votive candles on top of an old TV tray. The lights are off.
This wasn't taken with a macro or super telephoto lens. A 50mm prime lens was used, as close as possible. Because the lighting was dim, this shot pushed the exposure envelope for hand-held photography. Even at f/1.4 and ISO 800, the shutter speed could only be set to 1/80 second.
With scenes that you set up in studio (apartment, dorm, tent), you have time to set the stage and try things out. Experiment with alternatives.
Settings: f/1.4, 1/80 second, ISO 800, 50mm focal length. APS-C.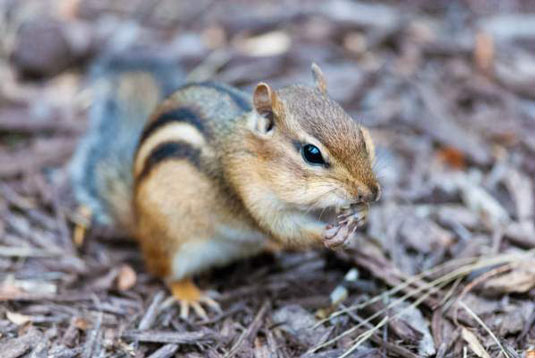 45
Change your perspective.
You can use a 300mm telephoto lens not only for action shots, but animals. Most of the time, you need a long lens to take close-up pictures of wild animals. You simply can't get close enough to them with a normal lens. This shot was taken on the same level as the chipmunk. The result is a nice, unexpected close-up of a chipmunk visiting the zoo just like us.
Notice that even at f/4, the depth of field is very shallow. Part of that is due to the longer focal length than normal.
Settings: f/4, 1/1000 second, ISO 1400, 300mm focal length. APS-C.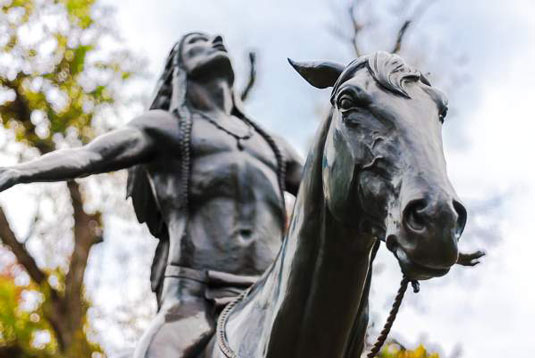 55
Stop to photograph.
This is a shot of a statue called Appeal to the Great Spirit by Cyrus Dallin, installed in Woodward Park in Tulsa, Oklahoma. This shot represents the kind of spontaneous effort you should be open to.
If something catches your eye but you can't photograph it right then, take the time to revisit it.
This shot was approached similar to how you would approach a portrait: with a 50mm lens and a wide aperture. The day was bright enough that the shutter speed was very fast. The focus is on the horse, rather than the rider. It's just a bit different than you're expecting, and results in a nice effect.
This type of subject also makes it possible to shoot several photos from all possible directions. You can choose later which ones best represent the subject.
Settings: f/1.4, 1/2500 second, ISO 100, 50mm focal length. APS-C.